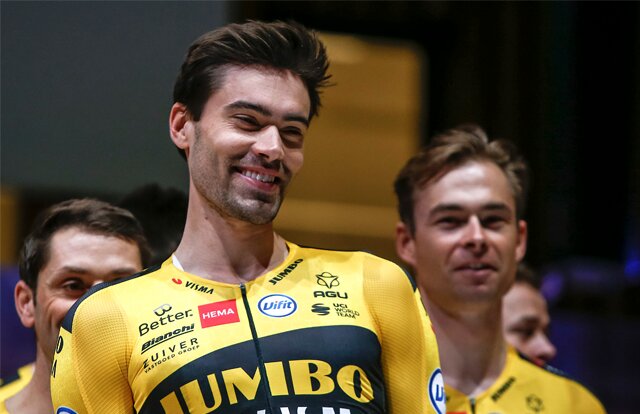 2020 was a tough year for Tom Dumoulin. Not only was there the corona crisis, but the Jumbo-Visma rider also tried to reach his previous level after several setbacks.
Dumoulin had a season with ups and downs. It all started with a bacterial infection in his gut, which forced him to postpone his debut for Jumbo-Visma. In the Tour de France (7th in the general classification) he showed good things again, but Dumoulin had to leave the Vuelta a Espana due to fatigue.
"It was physically more difficult than hoped for. In top sport it is all about the last per cent," Dumoulin said. "But that one per cent is more difficult than the first 90… However, I have a lot of confidence that I can still get that one per cent back."
"I was completely exhausted in the Vuelta. Actually the plan was that I wouldn't do the Classics, but it went well and I seemed to improve. There was also a rider shortage.
"Maybe I shouldn't have done it after all, although I also asked for those Classics myself. I really wanted to show myself again," he said.
"If you add one per cent to this year's Tour, I come close to it," Dumoulin said. "I base that on the feeling that I really didn't show the best side of myself in the last Tour and even finished seventh with that side. That gives me confidence that I will soon be able to participate fully again."