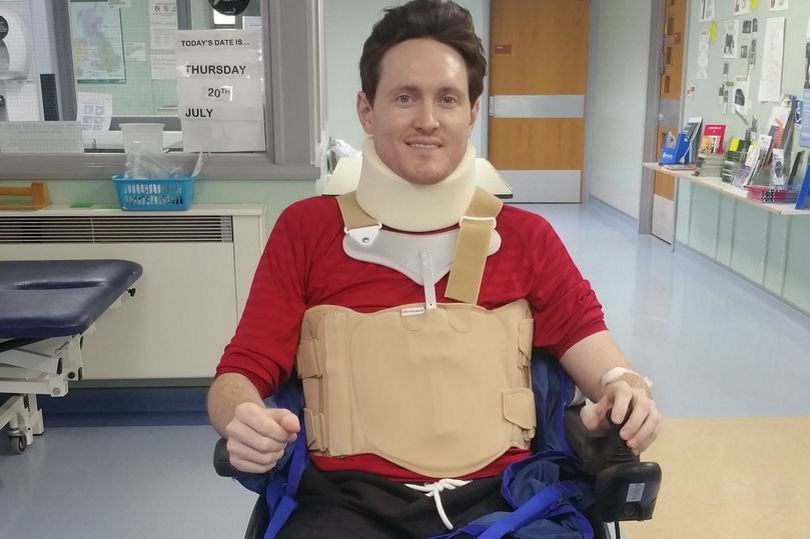 A music teacher left paralysed from the chest down after a motorbike crash has been praised for swerving to miss a group of cyclists.
Speaking for the first time, while still recovering in hospital, Chris Toon has described the moments leading up to the crash.
He told the Nottingham Post: "I was heading towards Melton Mowbray, I was coming up to a blind bend so I slowed down but as I slowed down my back wheel skidded and it started to fish tail.
"I was then dragged onto the other side of the road, as soon as I got round the corner there were about 12 cyclists there in front of me so I decided in about a second because that was all I had, to go into the ditch.
"I flung myself into the ditch and my bike actually went over the hedge."
Toon drove his bike over a hedge and into the ditch, dropping 30 feet and breaking his back. The crash punctured both of his lungs and left him with more than 30 broken bones. He was paralysed from the chest down.
Friend Rachel Richardson hailed his heroism on a JustGiving page she set up to help raise money for his new wheelchair and to help with his rehabilitation.
Hundreds of people have already donated, with more than £28,000 raised so far.