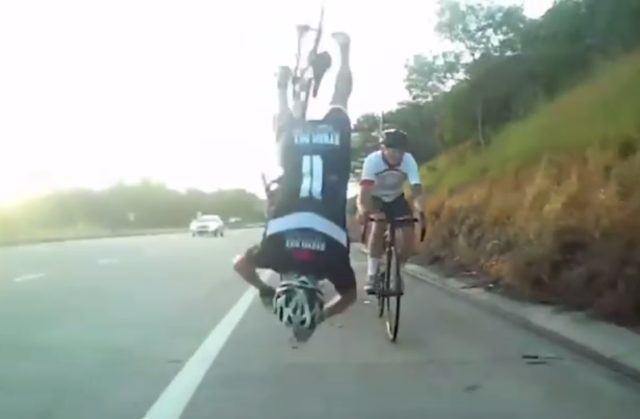 While cycling down a highway, one cyclist had an unfortunate accident when his bike attempted to do a front flip without telling him.
The rider is ok and suffered a few scratches and bruises, but the video went viral on the internet.
This is probably the most spectacular bike crash you've ever seen pic.twitter.com/cOiYbW7yps

— Cycling Today (@CyclingTodayEn) 31 octombrie 2016
Here are some tips to stay safe on your bike: be alert, have confidence, learn the road rules, be seen and heard, plan ahead, think about your noggin.