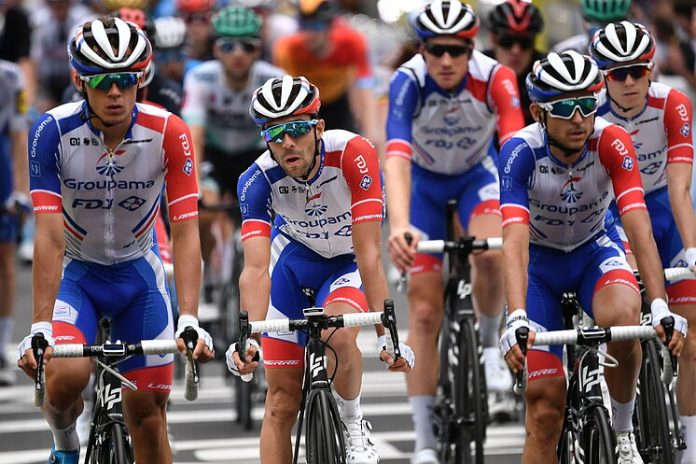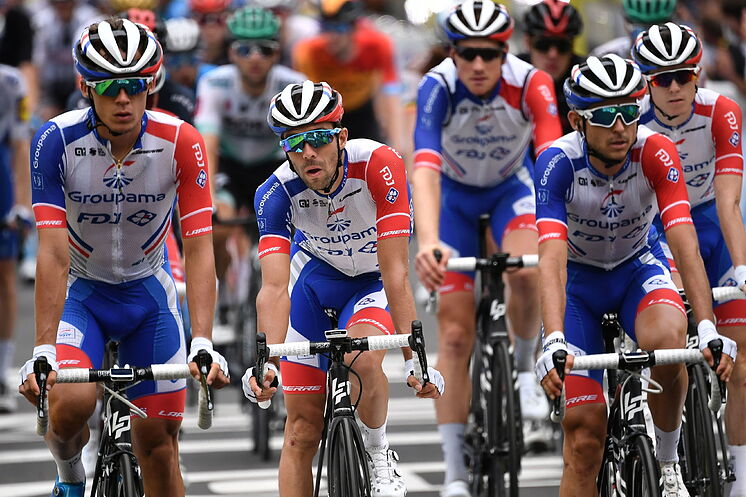 Thibaut Pinot will not participate in the Tour de France this year, instead the 30-year-old climber is aiming for the Giro d'Italia, while Arnaud Démare will probably lead the team in the Tour.
Pinot was on the final podium of the Tour in 2014, behind overall winner Vincenzo Nibali and runner-up Jean-Christophe Peraud, but since then has had a lot of bad luck in the Tour de France. For example, in 2019 he had to give up in tears with a muscle injury and last year he never reached his usual level due to back problems.
Pinot will opt for the Giro again this year. For the Frenchman it will be his third appearance in the Italian grand tour. In 2017 he finished fourth. A year later he seemed on his way to a podium place, but he had to give up just before the end because of exhaustion.
Arnaud Démare had to miss the Tour de France for the past two years, but seems to be starting the French race as leader this year.
"We will see how it turns out, but I can certainly see myself in the Tour de France. It has also already been discussed within the team ", the French champion said at the end of last year.