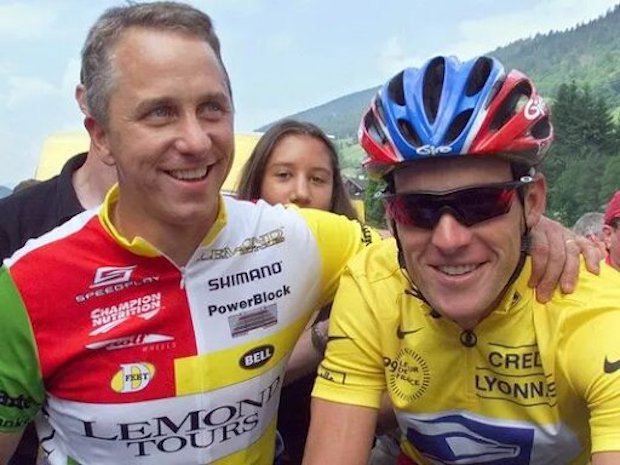 Whether you're someone that wants to take part in the annual New Jersey Tour of Somerville bike races or you're more into visiting an online casino NJ and placing a bet on who will win, there is no denying that cycling is an exciting sport. It might not hit the headlines in the same way as football or basketball, but that doesn't mean it isn't without its breath-taking moments – as these American cyclists will no doubt be able to tell you. 
Lance Armstrong
No rundown of the best American cyclists of All Time could be complete without the inclusion of Lance Edward Armstrong, the world-famous sports icon who took victory at the Tour de France 7 times between 1999 and 2005. That said, the titles were subsequently stripped from him when an investigation led to the discovery of the most widespread use of doping techniques in cycling's long history. From the age of 16, Lance Armstrong showed sporting prowess, first in the national sprint-course triathlon of 1989, retaining the title in 1990 and regaining it in 1992. His cycling career went professional in 1993 with the Motorola team enjoying success in the 90s. Unfortunately, he wasn't ever able to shake the rumours of using performance-enhancing drugs and in 2013 he finally took responsibility for his involvement. That said, he clearly is a skilled cyclist and has some incredible achievements to his name. 
Greg LeMond
Greg LeMond born in 1961 is a 2 time Road Race World Champion, winning in both 1983 and 1989. He also won the Tour de France 3 times – first in 1986 then consecutively in both 1989 and 1990. Considered by many to be the greatest all-around American cyclist of all time, LeMond is an anti-doping advocate. His career was put on hold for 2 years when in 1987 he was accidentally shot in a hunting accident. This led to an unlikely comeback and fantastic win concluding the 1989 tour. LeMond retired in 1994 and was inducted into the United States Bicycling Hall Of Fame in 1996. Always an adopter of new technology, the cycling world has Lemon's forward thinking to thank for the pioneering work in introducing triathlon bars and carbon fibre frames to the sport.
Floyd Landis 
The professional road racer, Floyd Landis undoubtedly deserves his place on this list, born in 1975, he completed the 2006 Tour de France in 1st place. However subsequently, a positive test for performance-enhancing drugs saw his disqualification. That year the win was given to Oscar Pereiro. His professional career started in 1999 and by 2002 he was riding for the US Postal Team. In 2005 he continued his cycling career by making the switch to the Phonak Hearing Systems team. 
However, Landis ran into legal trouble in 2010 relating to computer hacking and involvement in the 2006 doping allegations. In 2010, after years of contesting the claims, Landis admitted to the use of performance-enhancing drugs along with other riders on the team which did put some questions on his career achievements, however, there can be no denying that he has some amazing accolades to his name.