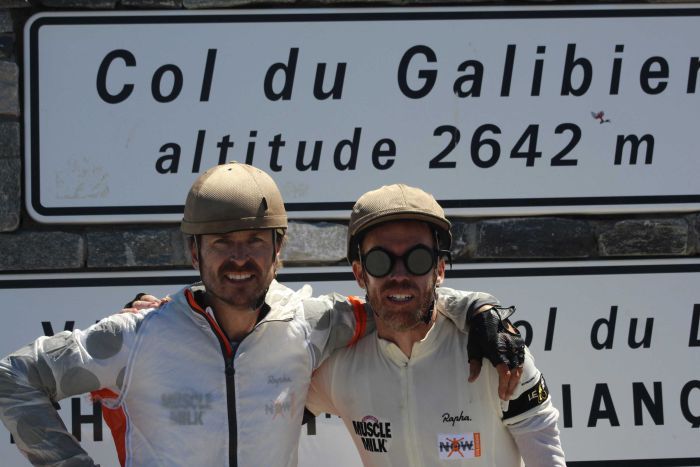 If the modern Tour de France is considered one of the toughest sporting events in the world, then spare a thought for the cyclists that attempted the challenge back in 1928.
Le Ride follows 'The Amazing Race' host Phil Keoghan and his friend Ben Cornell as they attempt to recreate the route of the 1928 Tour de France, the toughest in history.
It follows the fortunes of Keoghan and Cornell as they attempt to recreate the original route of the 1928 Tour de France. Averaging 240-kilometres a day for 26 days, the pair traverse both the unforgiving mountains and the Alps, on original vintage steel bikes with no gears and marginal brakes.
"I've always had a fascination with stories about underdogs," said Phil Keoghan. "I found this great book about the history of cycling in New Zealand and they wrote about a guy called Harry Watson who was from my hometown of Christchurch.
Watson was part of the first English-speaking team to take on the Tour de France. He and Australian teammates Sir Hubert Opperman, Ernest Bainbridge and Percy Osborn were among the 168 riders who started the race in 1928.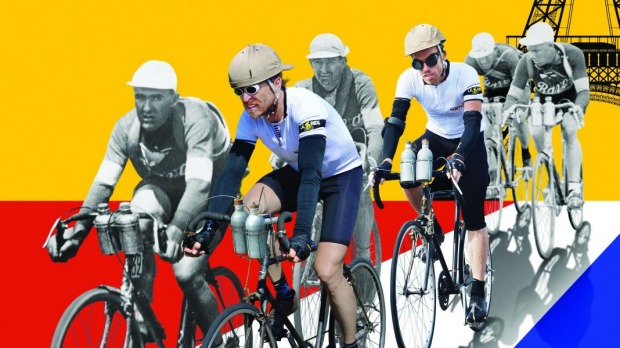 "Many considered the Australasian team to be a complete joke," say Keoghan. "The 1928 tour was hell on wheels and designed to eliminate as many riders as possible. Most of the roads were unpaved and poorly lit; the bikes were made from heavy steel and weighed twice as much as a modern racing bike.
"Only 41 riders finished the race. Harry was a champion, yet very few people in New Zealand know his remarkable story. It's crazy – if he was an All Black, he'd be a legend."
Keoghan admits recreating the ride was "the hardest thing I have ever done – both physically and mentally".