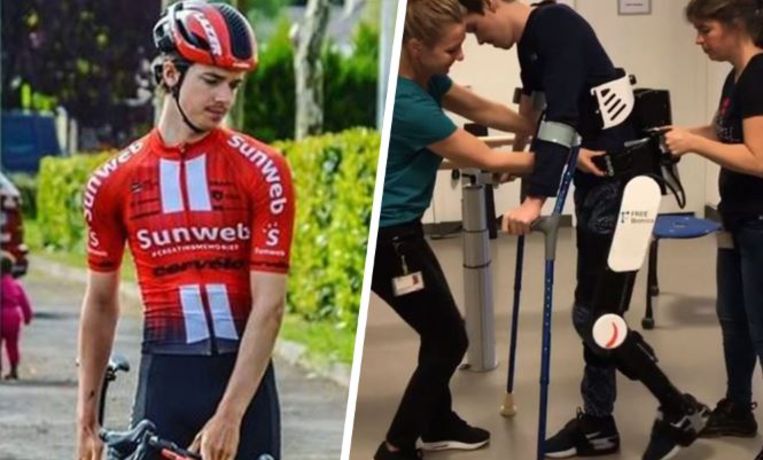 Edo Maas keeps advancing in his recovery, and has posted a video of himself on Instagram where he is taking some steps assisted by a set of bionic limbs.
The 19-year-old Dutchman was told he may never walk again after he was hit by a car that entered the course during an under-23 race last October.
Although Maas was left with paralysis in the legs from the crash, he has been able to take little steps with the help of a powered exoskeleton, and he showed it in an Instagram post in which also he showed to be in a good mood and keep his good mood as he tagged former runner Usain Bolt.
His injuries were suffered as he was descending the famous Madonna del Ghisallo during Il Piccolo Lombardia. He was rushed to hospital with fractures to his neck, back and face, and was unconscious for a number of days.