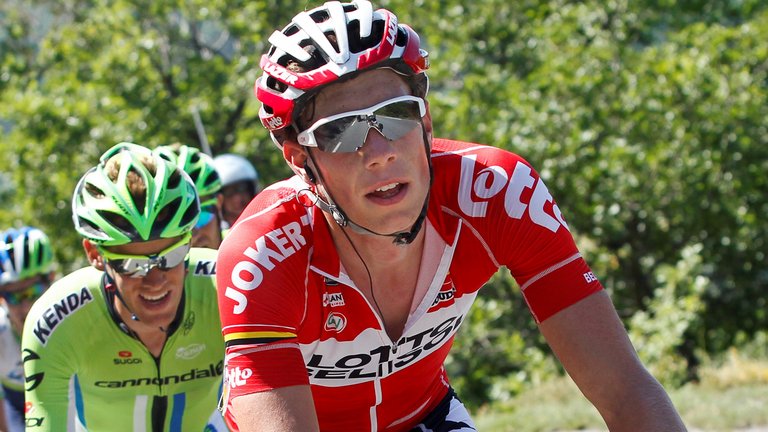 Stig Broeckx, the Lotto-Soudal rider who was seriously injured in a collision with a motorbike at the Belgium Tour, keeps improving his condition and has regained the ability to converse.
"After the accident we got the news that it wasn't going to be good. To put it bluntly: they told us that he was going to be in a vegetative state," said the team's sports director Marc Sergeant.
The Belgian rider was in a non-artificial coma after the accident and the diagnosis was not hopeful, but Broeckx has improved a lot more than doctors had anticipated. In December the rider awoke from the coma and has since been recovering well.
"I saw him three weeks ago for the last time and it was incredible. You can converse with him again. He can't answer but he understands everything.
"I started talking to him about the season and the things that are coming. I asked him which of us he thinks can win a classic. When I mentioned (Tim) Wellens and (Jürgen) Roelandts he nodded. When my wife suggested Frederik Frison he laughed and shook his head," Marc Sergean added.