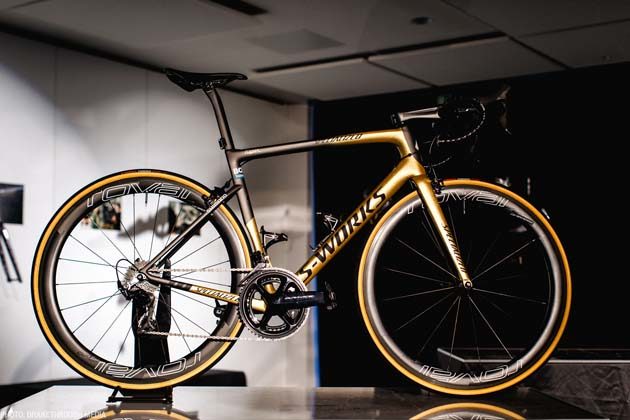 Peter Sagan and Specialized unveiled the 'Sagan Collection', which includes two bikes, a frameset, shoes and a helmet. 
The Diverge frameset, at $4,200, is finished in grey glitter, unlike the other parts of the collection which are gold, and sparkly.
Specialized says that its designers worked with Peter Sagan to "create an artistic representation of his distinctive style".
Unique features include bands on the chainstays of the framesets commemorating the 27-year-old's three world championship wins and fuuny quotes like, "If I don't have yellow, I have green. If I don't have green, I have rainbow."
The collection includes Sagan S-Works Roubaix ($11,000), Roubaix Comp ($3,350), S-Works Diverge frameset ($4,200), S-Works 7 shoes ($425) and new S-Works Evade helmet ($275).
S-Works Roubaix Di2 $11,000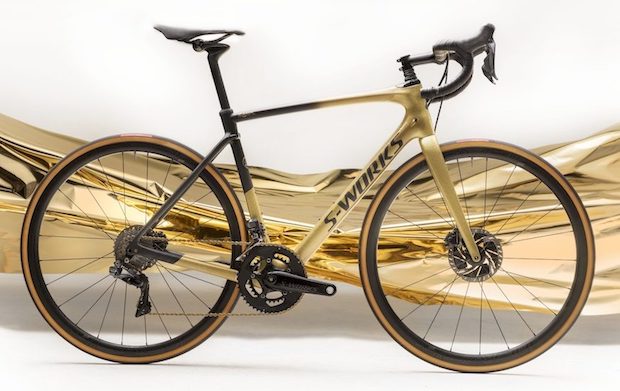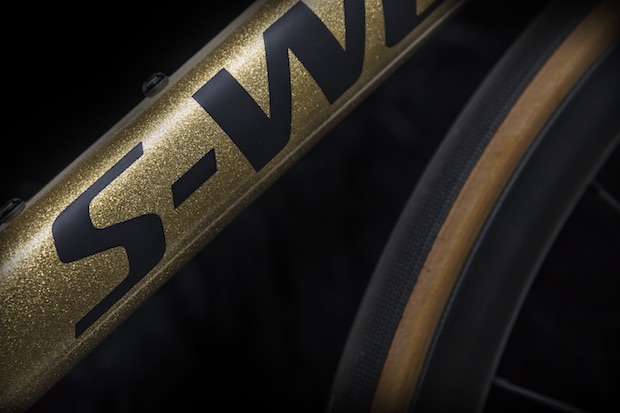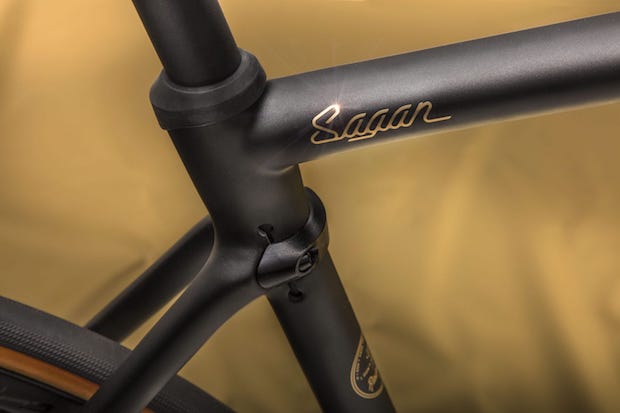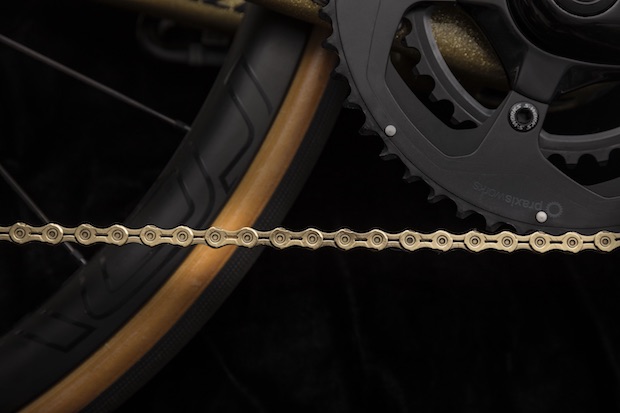 Roubaix Comp – $3,350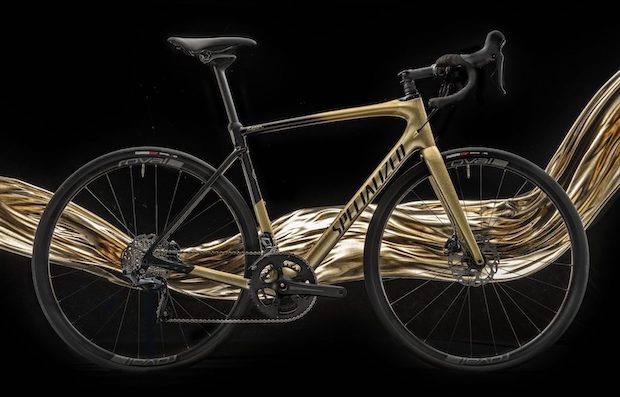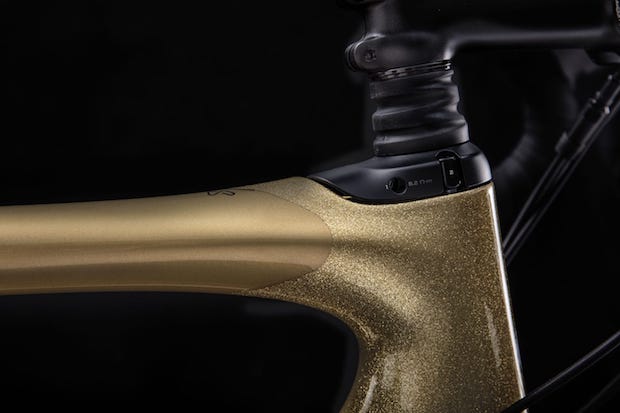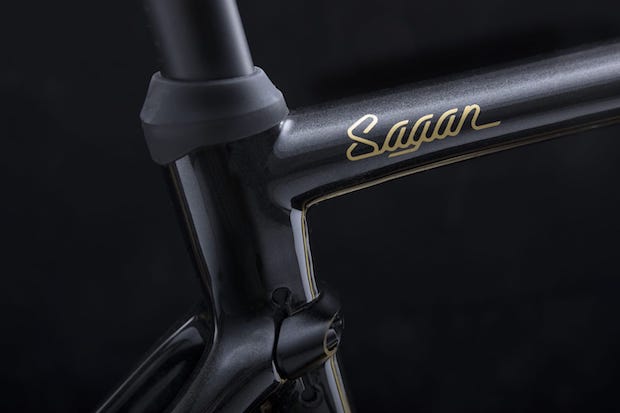 S-Works Evade $275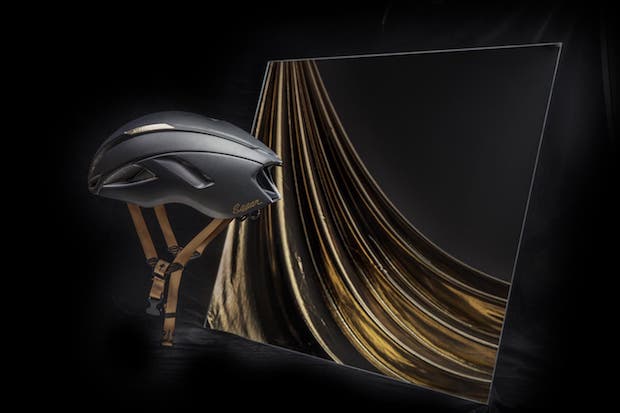 S-Works 7 $425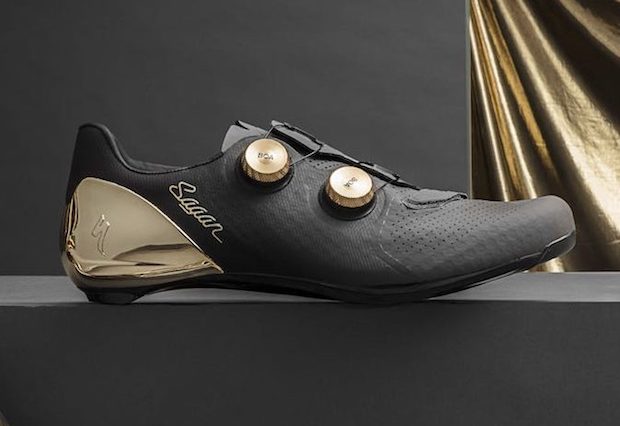 The Sagan S-Works shoes are very striking, with gloss gold heel, matte gold closure dials and matte black upper.