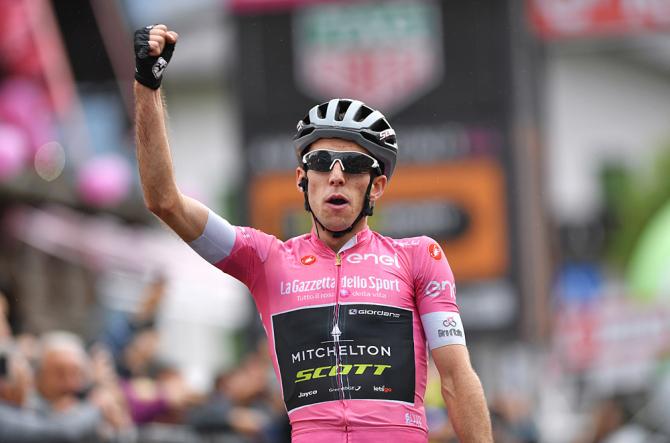 After three stage victories and 13 days in the Maglia Rosa this year, Simon Yates will return to the Giro d'Italia in 2019 looking for more.
It was a performance that made the cycling world stop and take notice, at his general classification potential and as some of the most exciting racing for the 2018 season, but a stage 19 downfall left Yates with unfinished business at the world's toughest three-week race.
The 26-year-old will return 12 months on as a Grand Tour winner, with the confidence he has what it takes following his success at the Vuelta a Espana and a burning fire for redemption.
"I'm looking forward to returning to the Giro d'Italia next year. It's a race I have great memories from this year but it was one which also left a bitter taste in my mouth so I want to go back to try to finish the job off", said Yates.
"I'm already working hard to arrive in great shape and I can't wait for the season to begin.
"The Giro is always an extremely difficult race and next year, with three time trials, it's maybe not perfectly suited to me but we will still give it a real go and see what we can achieve."
"I had a gut feeling that Simon would want to go back to the Giro d'Italia", added Matt White. "It was Simon's first Giro d'Italia this year and it'll be a Giro he will never forget. He liked the style of racing there, he liked his experience at the Giro, he had the most success he has ever had at any race and then the biggest disappointment that he has ever had.
"Experience does matter. He will return with the self-assurance that he's been there, he knows what to expect with the different style of racing and he and the team know they can win a Grand Tour.