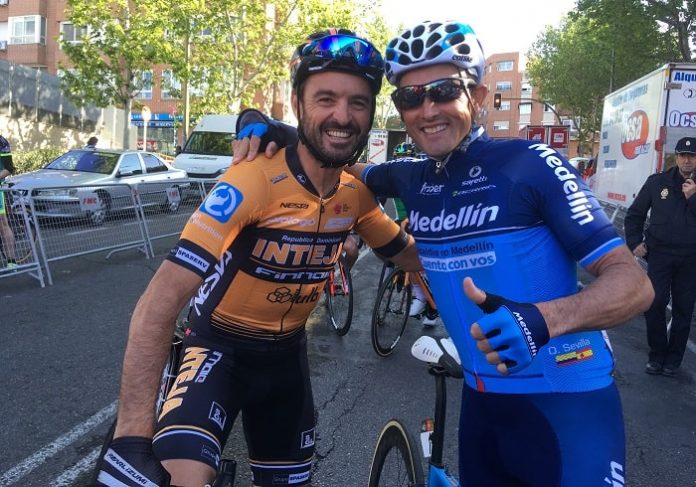 The forties in the peloton are not yet planning to say goodbye to cycling. The now 44-year-old Francisco Mancebo will ride for Matrix Powertag in 2021, while Oscar Sevilla will race with Colombian continental Team Medellín for a fifth season.
Mancebo has been racing for Matrix Powertag since the beginning of 2019 and will therefore start his third season with the Japanese team next year.
The very experienced climber had some interesting results in the Tour de Tochigi (6th), Tour of Japan (4th) and the Japan Cup (4th after Bauke Mollema, Michael Woods and Dion Smith) last year.
In addition, Mancebo won the Ronda Pilipinas in 2019 and competed several competitions on Spanish soil. For the start of his professional career we have to go back to 1998. Mancebo made his debut for Banesto as a 21-year-old neo-pro and slowly but surely managed to grow into a successful grand tour rider.
His final breakthrough came in 2000 with a ninth place in the final classification of the Tour de France. Mancebo won the white jersey after three weeks of racing in the French grand tour. In 2002, 2003, 2004 and 2005 he finished among the top ten in the Tour.