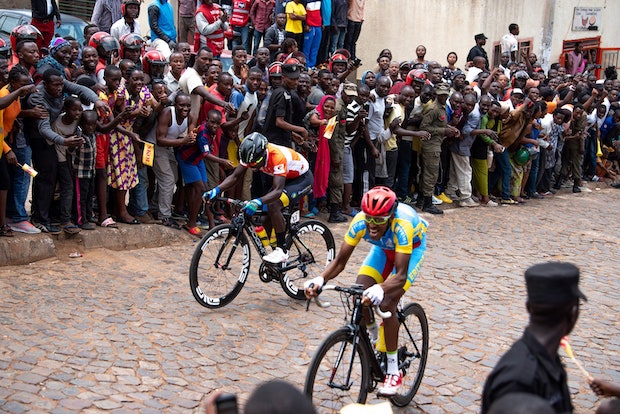 Rwanda has officially applied to host the 2025 UCI Road World Championships.
If successful, Rwanda would be the first African country to host the world's most prestigious cycling event.
John Ntigengwa, the permanent secretary at the Ministry of Sports and Culture and Aimable Bayingana, the president of the local cycling federation, met with UCI president David Lappartient in Aigle.
The East African country faces competition from Morocco for the hosting rights.
Rwanda is known as the 'land of a thousand hills'. The infamous 'Wall of Kigali', a cobbled climb that is a yearly highlight of the Tour du Rwanda, would doubtless be a major feature of the course.
Globally, the race is renowned for how passionately it is spectated, with hundreds of thousands lining up the streets to watch and cheer on the riders.
UCI president David Lappartient visited Rwanda late last year, where he gave his own support to bringing the Road World Championships to the continent.