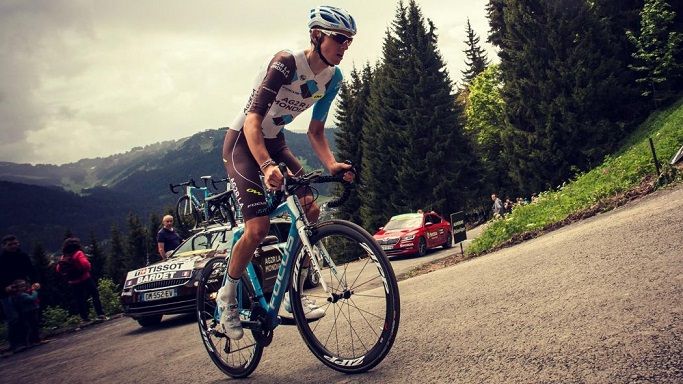 Romain Bardet used to start his season at the GP La Marseillaise. Kicking off at the Tour of Oman (February 14th) is the latest start to his season since he turned professional in 2012.
"It's time to pin on a number. I have been training hard since the beginning of November after having taken a good break from cycling. I feel good, neither ahead nor late in my preparation. The sensations in the legs are good for February; I have not been sick or had any physical issues; the training camps with the team were great and helped us mold together as a hardworking unit; our equipment is top-notch…now it is just time for us to validate all this in competition.
Along with the management of the AG2R team and my coach, we decided to postpone my return to racing by a little bit, and then kick off with these two stage races where there will be hot weather that will allow me to prepare in excellent conditions with a view towards being ready for Paris-Nice. Last year, I preformed pretty well at the Tour of Oman (2nd place in the overall). It is a demanding race with a high level of competition. Then I will go to the Tour of Abu Dhabi, which will be my first time there, and my first World Tour race of the season.
I had a very full year in 2016 with thirty top-10 placings. The Tour was certainly the sporting and emotional summit of the year for me. But it is all part of the journey. I am still a young rider, with high ambitions. Simply getting on the podium again will not be enough to call the coming season a success. It's about winning races, progressing physically and tactically. It is doing the cycling that I love, and being efficient in the management of my career and inventive on the bike. Of course, the Tour de France is the main objective, but there are many opportunities to seize with this new season."