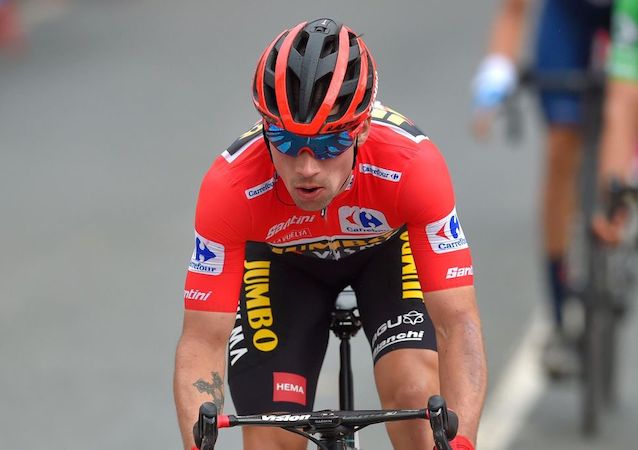 Primoz Roglic had to give up on winning the Tour de France after a heavy crash, but he took revenge in the Vuelta a Espana with his third overall victory in a row.
"I definitely want to go back to the Tour de France and try to win there," Roglic said. "But I've learned that it's not the end of the world if I don't win the Tour. Life goes on even if I don't win the Tour de France or achieve any other result,"
"There are always riders in top form in the Tour, and if you want to win, you have to beat everyone. That is simply the only rule in cycling and in the Tour de France. I've learned in the meantime that Pogacar forces me to become the best version of myself. Without him I wouldn't be as good now. He gives me a challenge really. I am grateful to him for that," said Roglic.
The 32-year-old says he is happy with his current role, on the bike and off it.
"I prefer to see difficulties in life as a challenge rather than a problem. What is happening in the world right now shows that we should try to enjoy life," he added. "If I didn't enjoy the racing, the training, the pain and the suffering, I would do something else. Something that gives me pleasure, because I have to be happy in life."
"But I'm not one to speak out and show off something. In our sport you have to show what you can do on the road, with your legs not on television. I think people like it if you don't give up and keep fighting".
"My career progressed very quickly. I was a late bloomer, coming from a different sport and had to learn everything super fast. I had to learn to race, and in my case I also had to learn to suffer."