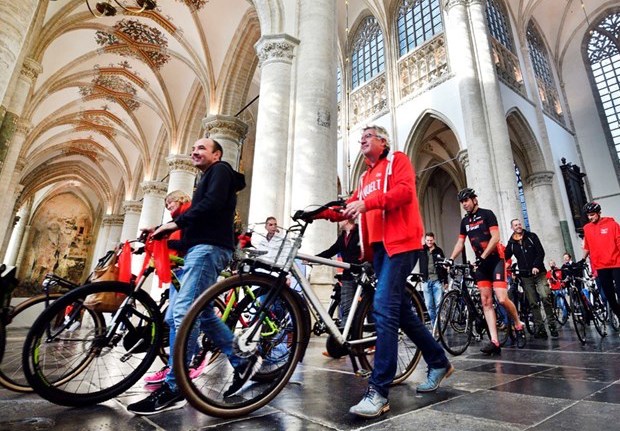 The riders who ride the Vuelta a Espana next year will have to walk a small part of the course on foot.
During the neutralization of the third stage, the peloton will walk through the Grote Kerk, the Brabant city has announced. Breda is the starting and finishing place for that stage.
The start of the stage is near the Castle of Breda, where the riders have to cross a bridge one by one. The neutralization therefore goes through the city center and through the Great Church, also known as the Church of Our Lady.
"The Vuelta 2020 is a unique opportunity to present our beautiful Breda to the world," says sports councilor Daan Quaars van Breda to Omroep Brabant. "We have carefully compiled a beautiful route along the highlights of Breda. And to top it all, the Tour of Spain does not go past the church, but through the church. "
After the passage through the church, the 194-kilometer drive goes through West Brabant, including Baarle-Nassau, Gilze and Rijen, Dongen, Bergen op Zoom, Woensdrecht, Roosendaal, Rucphen and Etten-Leur. The finish is at the Chasséveld in Breda.
The 2020 Vuelta starts on Friday, August 14 in Utrecht with a team time trial. The second stage goes from Den Bosch to Utrecht and the trip to the Netherlands ends with the Breda ride.