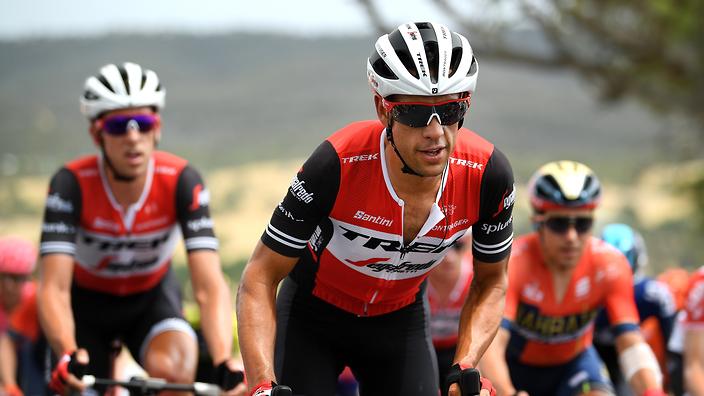 Richie Porte is ready to face the Tour de France, a race for which he feels less pressure than other years and he has been preparing for.
"I must admit that I've not had the season that I wanted to have so far but I go into the Tour with far less pressure than in the last few years. That's no bad thing. The form is pretty good and I just need to stay healthy. I'm happy with the team and we've got a good team here. We've got all the bases covered. Sunday in the team time trial, that's where it's all going to start for us. I feel 100 per cent less pressure. 100 per cent," Porte said.
"It hasn't been a slow start to the season because I wanted it that way. My race programme had to change a few times and I kept getting sick but it's nice to turn up at the Tour not running on fumes and trying to eke out the last bit of form that I've had, which has happened in the last few years. I'm under no pressure from the team, other than to take it one day at a time."
"The last three stages in the Alps are where it's going to be decided anyway, so it might not be a bad thing to be coming here a bit underdone," he said.
"This year I've probably done more altitude than I've ever done in my life. Just before here I was at Isola 2000 and we looked at the Alps stages just after the Dauphiné. It wasn't the easiest recon when you come out tired but those stages are always going to be hard after three weeks of racing. The GC is going to be set by then but you don't want to have a bad day and it's going to be hard for one team to control."
"I think that Geraint Thomas is the clear favourite. He won it last year and he's probably in better shape this year, too. It's a shame that Chris Froome is not here but it does change everything. It means Thomas now has to be the out-and-out favourite with Ineos. I'd expect them to back him 100 per cent."