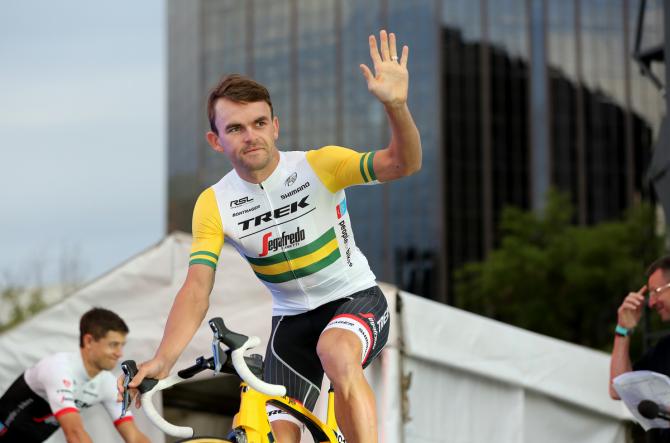 Two-time Olympic cycling silver medalist Jack Bobridge has been jailed for more than four years after being found guilty of dealing drugs following his retirement after the 2016 Rio de Janeiro Games.
Bobridge was part of the Australian silver medal-winning team pursuit at Rio and at the 2012 Olympics in London. He also won two gold medals at the world championships in team pursuit and one in the individual pursuit.
The 29-year Bobridge was convicted in Perth's District Court on Friday on four charges of supplying ecstasy tablets to a former friend in Perth between March and August 2017. He was sentenced to a total of four years and six months, but will be eligible for parole.
During his testimony, Bobridge named two other Australian cyclists who he claimed had taken drugs with him, but their names were suppressed by the judge.
Defence counsel Sam Vandongen today said that during his time in Europe, Bobridge had not only sporting success but was being rewarded financially, saying that attracted "somewhat of a celebrity status".
"In Europe, cycling is very different to here, they are treated as superstars," he said. "That sometimes leads them to be involved in things they ought not be involved in."
"His drug of choice seemed to be cocaine, because it was easy to avoid testers during his cycling career," prosecutor Joel Grinceri said.
"During this period, he was a professional athlete, he represented Australia in the Olympics and Commonwealth Games and world titles."
Bobridge was declared a drug trafficker. He will become eligible for parole after serving 2 ½ years behind bars.