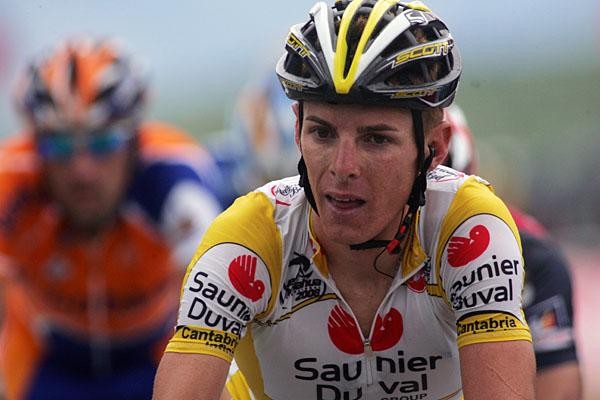 Regarded as one of Italy's most talented young riders at the time, Riccardo Riccò won two stages at the 2008 Tour de France but was fired by his Saunier Duval team after testing positive for CERA. 
Returning to the sport in 2010, he was fired by Vacansoleil in October of the following year after he became seriously ill as a result of a self-administered blood transfusion at his home. Ricco was later given a 12-year ban by the Italian Olympic committee.
"I'll be 40 when my ban ends in 2023. I'll be competitive. If I was training now, I'd be stronger than ever, I feel it. Some teams want me and if not I'd create my own team. Whatever, sooner or later I'll be back racing," Ricco told La Gazzetta dello Sport.
"I've now got a ice-cream shop in Tenerife. I even make ice-cream for dogs, things are going well. Perhaps it's because I'm now working but I think I've changed. I like making ice-cream but there's nothing like my love for cycling.
"I see my former colleagues going as strong as before, if not more. Alejandro Valverde is like vinegar, the more he ages, the stronger he gets. I like Fabio Aru. Peter Sagan is unique and good for the sport. Vincenzo Nibali is the strongest we [Italians] have.
"Are riders clean now? I am out of the peloton now, I don't know. It's bad to think whether or not people preferred this cycling to the one from a few years ago. Chemical help under the control of a doctor, even if it's called 'doping', is less dangerous than racing a hypothetical Tour on bread and water.
"And can I add that I prefer chemical doping to motors? At least you have to have the courage to bet on yourself. With motors it's another sport. I would never be able to use them. I'd feel like crap."