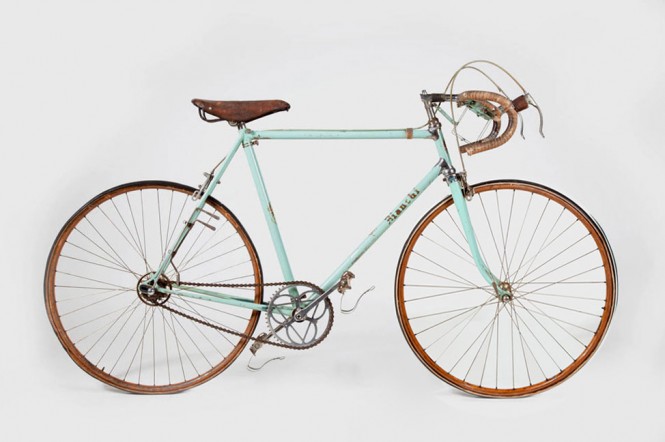 This early-1950 Bianchi bicycle was one of the models Fausto Coppi owned. We can definitely imagine the "Champion of Champions" riding it.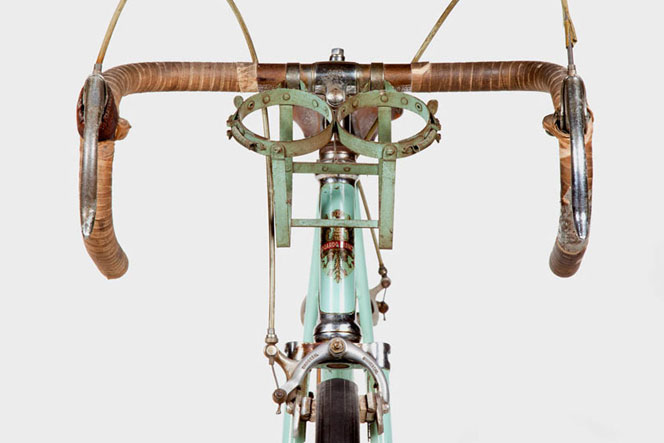 In 1950 Coppi won the Paris-Roubaix using Campagnolo's newest derailleur the "Una leva" (single lever) model which superseded the "Due leve" (two lever model) originally introduced in 1947.
Following Coppi's win the new mechanism was renamed to Paris-Roubaix model. In 1950 also Bianchi renamed their top model frame by famous "Hell of North" race.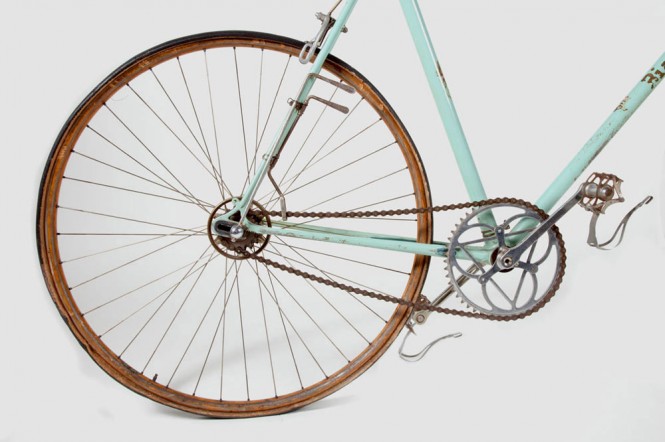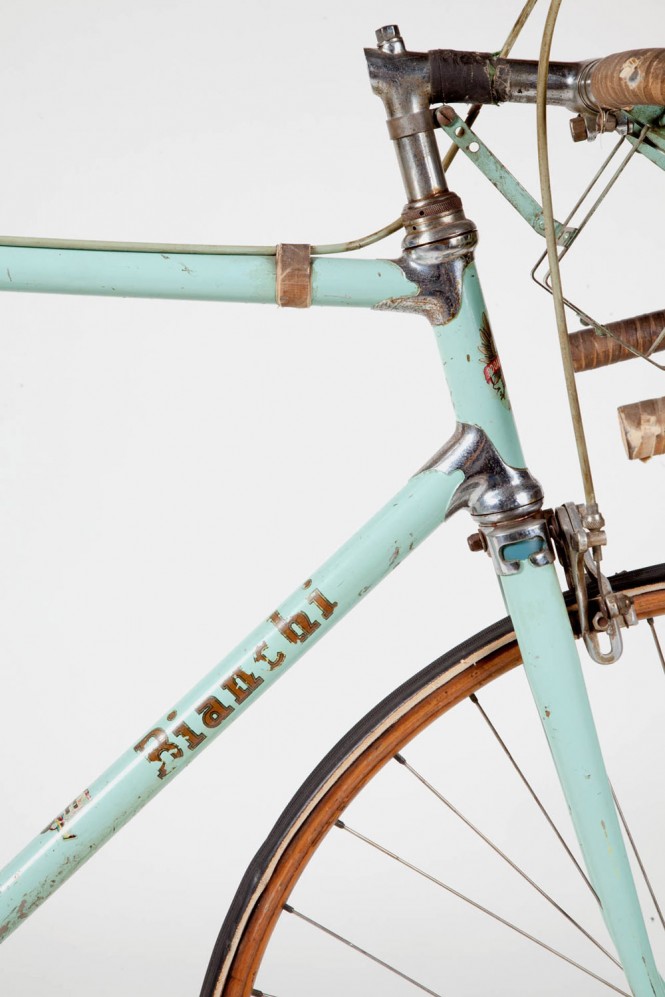 To change gear the rider would:
Reach back to the seat-stay mounted lever.
Back pedal.
Turn the lever releasing the rear wheel. (The lever was in effect a extended quick release)
The action of releasing the wheel would engage the lever with a fork mounted over the chain enabling the rider to select the sprocket he wanted by turning the lever.
Once the chain was engaged on the correct sprocket the rider would stop backpedaling and turn the lever back to it's locked position. This action would lock the wheel and release the changing fork. The rider could then pedal forward again and go on his merry way.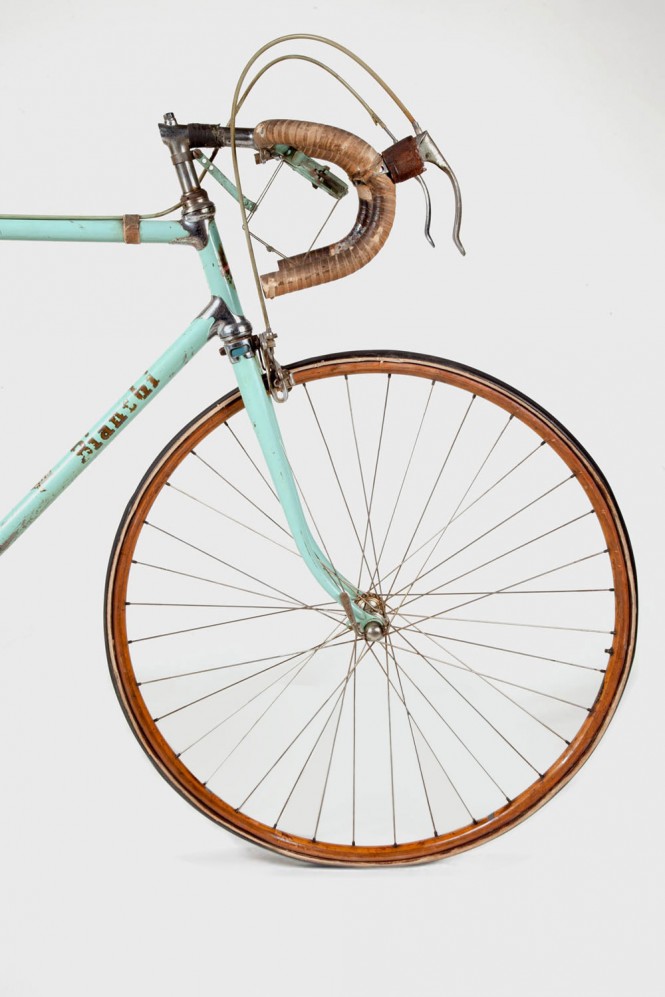 Coppi's 1950 Paris-Roubaix is considered one of the great rides in cycling history. In extremelly bad weather conditions, Coppi went solo for the last 45km and won Paris-Roubaix covering the 247 km in 6h 18 m at an average speed of 39.12 kph.