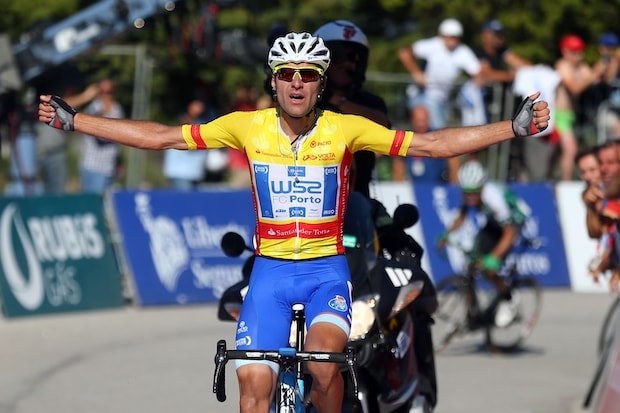 Raúl Alarcón, 2017 and 2018 winner of the Volta a Portugal, has been provisionally suspended by the UCI for the "use of prohibited methods and/or prohibited substances."
The W52-FC Porto rider has not raced since June, and it seems that is now on the UCI's provisional suspension list, although details on the exact nature of his violation remain unclear.
In 2018, a large-scale anti-doping operation has been undertaken by authorities at the Volta a Portugal, with no fewer than 41 riders being tested on one stage.
The operation was part of a premeditated operation spearheaded by the Portuguese and Spanish anti-doping authorities. The same 41 riders were then surprised with another round of testing the very next day.
Alarcón rides for W52-FC Porto since 2015. He won with the Portuguese team Vuelta Asturias in 2017, beating Nairo Quintana, Volta a Portugal in 2017 and 2018, Vuelta Comunidad de Madrid in 2017.