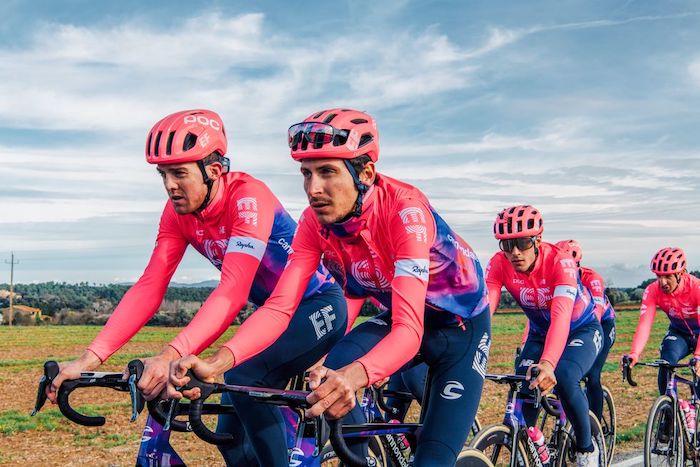 EF Education First gets a new clothing sponsor in Rapha for the 2019 season. The new kit was revealed in Australia ahead of its first race of the season, the Tour Down Under.
"The new visual identity of the EF Education First pro cycling team [is] designed to disrupt the appearance of the professional peloton," says Rapha about its return to the men's WorldTour after two years away.
Rapha says that the new kit was "designed to be immediately recognisable" and to "ensure riders stay visible in the chaos of racing" as well as make racing "exciting for fans by disrupting the professional sport and bringing a new approach to team sponsorship".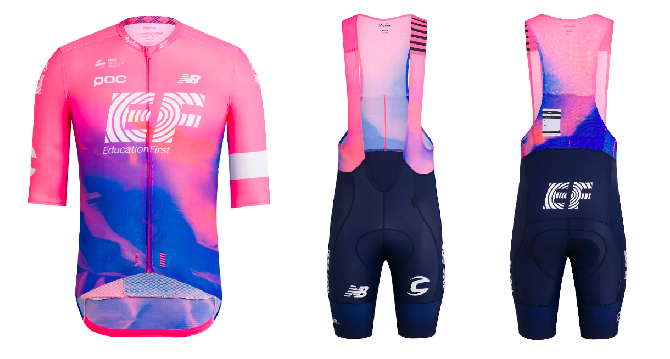 The design was "inspired by the free spirit of the team and its riders, and their individual characters and styles".
"We love this sport but know it has to change. With our partnership with EF and this new kit design we hope to bring more excitement to racing and encourage more fans to follow the greatest sport in the world."
Rapha recorded and shared, apparently unedited, some of the riders' reactions from when they first saw the kit at a training camp in December.
"Fo' sho' dude, nobody looks this cool. I've always wanted to be part of a team where I felt good in kit" said Taylor Phinney.
"I love it. That's something that's never been seen in the peloton before. My wife is going to love this – we're going to be seen
from outer space. It's complicated but it's very simple too. It's the attention to detail – it's very carefully thought out from top to bottom", added Lawson Craddock.