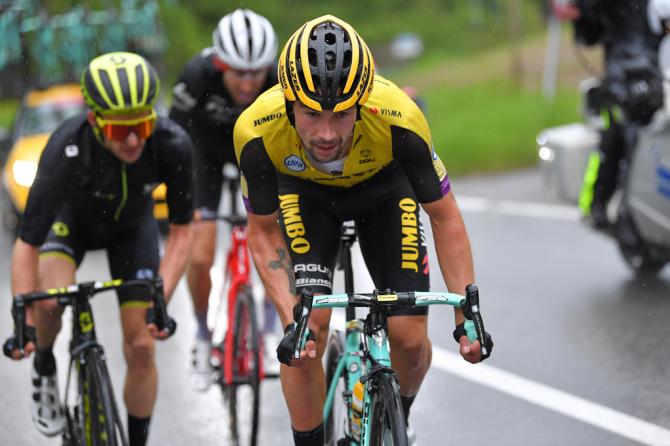 Primoz Roglic has dropped to the third position of the overall classification at the Giro d'Italia after he struggled on the climb of the Mortirolo and lost time on his direct rivals.
"It was very hard, there's not much to say. It was also cold at the end, it was just a really, really hard day," Roglic said
"You don't really expect much, but I gave it all, so I have to be happy in the end," Roglic said of his defence which came two days after he crashed in the finale on stage 15 to Como on Sunday.
"For sure crashes and these kind of things don't help you but I gave it all, and it was a really hard day, at the end, I was happy to take a hot shower."
"We will see, of course, it was really a crucial day but still there are other days to come. You see with the Giro a lot of things can happen every day, so I try to keep to the focus and see how it goes," he said on his chances of pulling on pink in Verona, denying it was perhaps the start of the end of his overall hopes.
"Not really, for me, I'm focused more on the good things and I think still we did a good performance. I think I'm still in good position, I'm happy with it. The Giro is not finish."