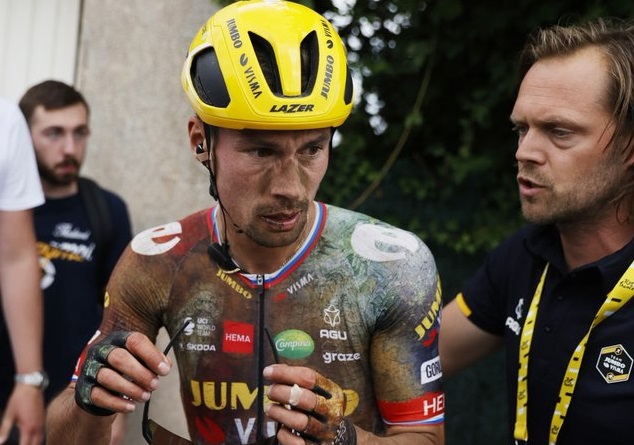 Primoz Roglic waits his next opportunity to win the Tour de France after he suffered his worst year of grand tour racing in 2022.
"Do I think I can still win the Tour? I don't see why not," he said. "At the end of my career I will draw a line and see what I have won and what not. I want to continue and I want to do it while having fun. As long as I have this spark inside to push me I will keep going."
"One of the best days ever for me was that of the Col du Granon," Roglic admits. "It was nice to be part of the team and that action. Sharing the shower with the boys, talking about it… I already knew that my attacks on the Galibier were only meant to help Jonas [Vingegaard]. And in the end our plan went even better than we probably expected.
"Then it was painful to be home while Jonas and the guys were fighting and winning the Tour, but I just couldn't go on… otherwise I would have stayed in the race," he said.
Roglic schedule is yet to be decided for next season, but there are rumours that he'll return to the Giro d'Italia whilst Jonas Vingegaard and Wout van Aert ride the Tour de France.
"I competed and won in those parts, when I was a ski jumper. And then I skied. I don't know if I'll be ready for the Giro, we'll have to see how things go starting from next week's checkup. And from the programs that we will decide".