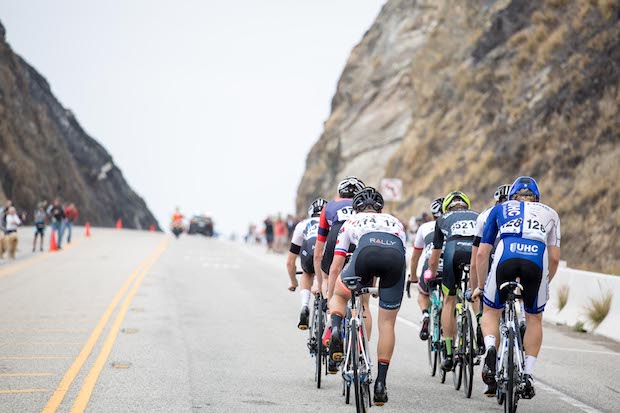 California is one of the very few states that is practically perfect for cycling enthusiasts. Whether you live in the Golden State or are looking for somewhere to go on a biking vacation, you will find no shortage of bicycle races to watch or take part in. There are races, trails, mountain climbs and so much more that you can look forward to whenever you step foot or wheel into California.
If it is racing, in particular, that you're interested in, the state has more than most. While the most successful race is currently not available (see below) there's still a ton that always attracts riders and fans alike, some of which you can wager on using the California sports betting sites at legalbettingsites.info. In this article, you will learn of the most popular bicycle races found across the state of California, so check it out.
Amgen Tour of California
Although its future is unknown, no list of the popular bicycle races in California, or in this case, the world, would be complete without the Amgen Tour of California. Running since 2006 and up until 2019, this was the only World Tour-level race held in the US. It ran through California covering 650 to 700 miles and would last eight days. The race has not run since 2019 because of the COVID pandemic forcing the cancellation of the 2020 event. No plans have yet been made as to the future of this once great cycle race.
PTO Pro AM at the Herbalife21 Triathlon (LA, California)
If you want to witness some of the world's greatest triathletes compete alongside big celebrity names for a share of $100,000, this is the event to come and watch in California. A mixed relay event, it starts at Venice Beach and concludes in Downtown Los Angeles. This event is not only popular across California and the US but also worldwide. In fact, the event is broadcast globally. In 2022, this event will take place on the 15th of May.
24th Annual Tour Delle Vigne 30k, 50k, 100k (Lodi, CA)
The Tour of California was not the only bicycle event affected by the pandemic, many were and not just in California. However, while the above has yet to make plans for a comeback, the Tour Delle Vigne has. For the first time in 24 years, this event had to be canceled for both 2020 and 2021 due to COVID-19 and the ensuing restrictions.
Although this is not technically a race, this is an exceptional event for cycle enthusiasts of all ages. The 30k is a family fun ride past pastoral ranches and through 70,000 acres of vineyards. As for the 50k tours, these are for more experienced riders.
California Classic Weekend (Fresno, CA)
If you're somebody that loves to run just as much as cycling, this weekend event will be right up your street. You can choose from a 35, 60, or 100-mile cycle ride on a Saturday and then a 5k, 10k, or half marathon on a Sunday. Of course, if you prefer cycling only, you're not obligated to take part in the second day. The bike rides take you around the state's Central Valley across 10-miles of a closed freeway.
Belgian Waffle Ride (North San Diego County, CA)
Another option, especially if you like punishing rides, is the Belgian Waffle Ride. This event is a genuine test of your bike handling skills as you cross a combination of dirt trails and roads both uphill and downhill for either 68 or 136 miles. This event is not for inexperienced riders but is certainly one that will reward thrill seekers. Plus, what better reward for finishing the event than a free local craft beer from the Lost Abbey?
The Lights are Out!
Cycling is an activity that will add an hour to your life for every hour riding, so if you're an enthusiast looking for a state full of fun-packed races and tours, California is where you will want to be. As well as the superb events listed above, the state holds dozens more throughout the year. No matter your age, experience, or fitness level, you will find an event that suits you in the Golden State.
All that is left to do is prepare your bike, get dressed up in your bicycle gear, and head on over to one of the best US states for anyone that loves cycling events!