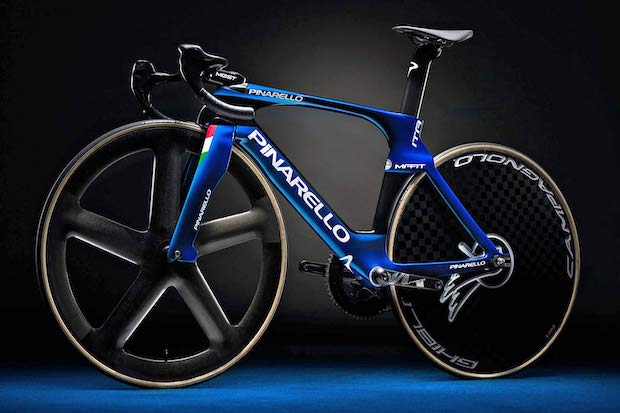 Pinarello has announced the latest iteration of the MAAT track bike that it hopes will be the key to Italian success on the boards of 2020 Olympic Games.
The most notable feature of the 1,350 g bike is the head tube, which extends in front of the fork crown. This configuration creates an aerodynamic profile in conjunction with the fork and down tube.
With this bike, Pinarello continues to use the asymmetric frame design they've been known for since 2009. The enlarged frame tubes on the drive side combined with the reinforced chainstays make for optimized power transfer.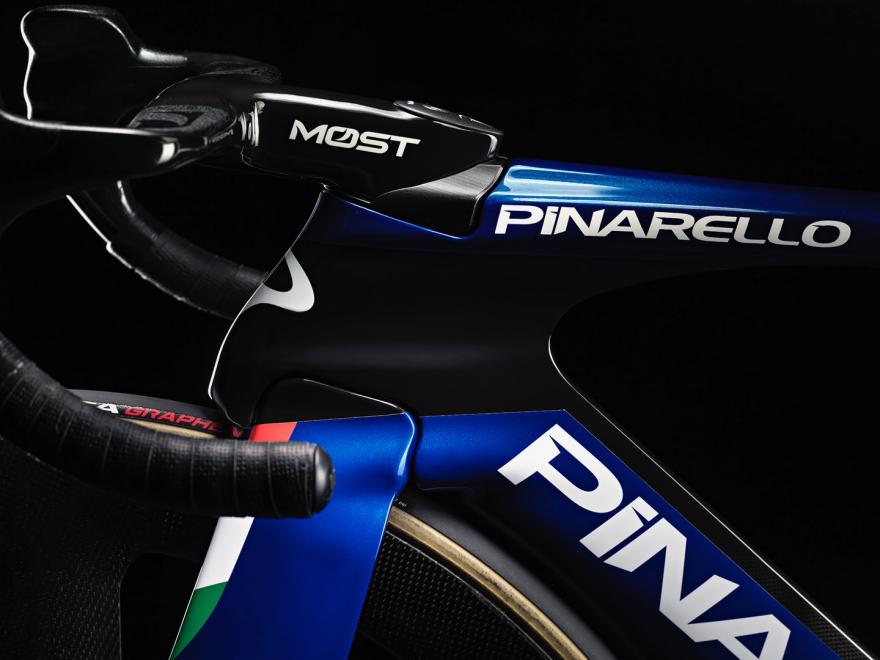 The main carbon material Pinarello uses for the Maat to get that stiffness is hi-mod Torayca T1100 carbon in a 1K weave, much like their top road bikes.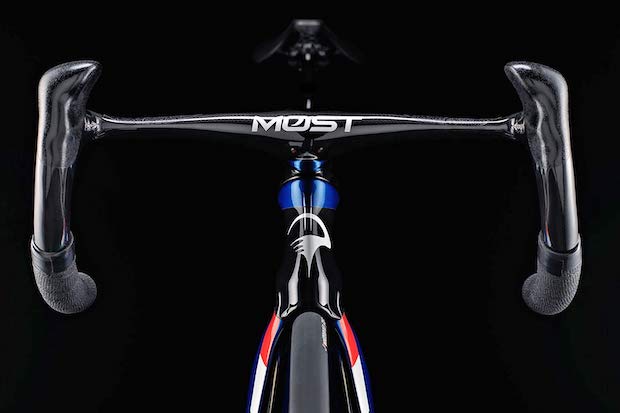 The handlebar is new too. "The handlebar was developed specifically for the MAAT to achieve the best aerodynamic and structural performances with a deep study on ergonomics," says Pinarello.
"The requests from the riders were very particular. Looking carefully at the rider's habits during races, the PinaLab figured out several improvements to implement in the new handlebar. Several designs have been developed, with different bar width, flare-out angle, grip design, and a horizontal section to allow the best ergonomics while adopting a "time trial" position or during a hand-sling."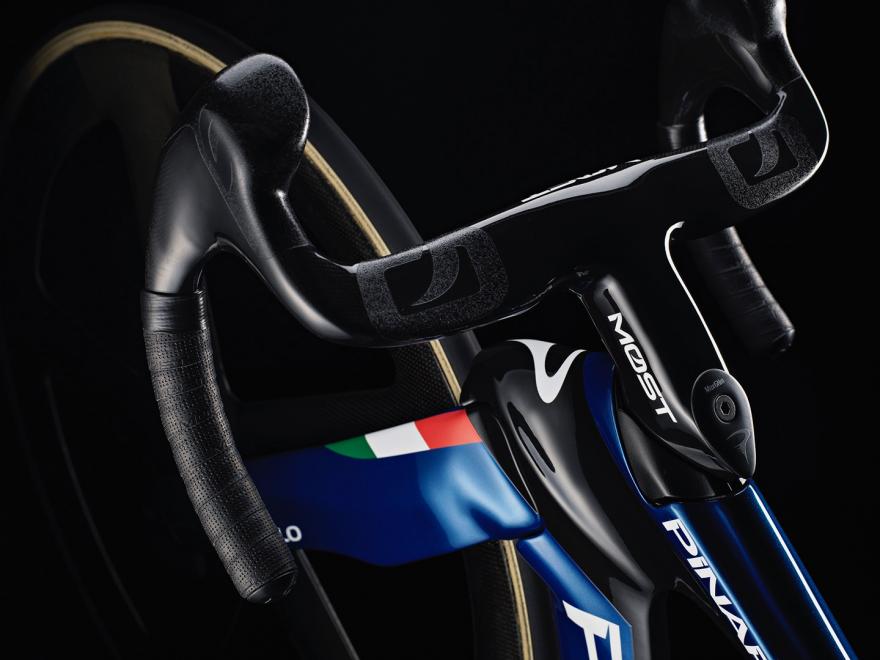 The MAAT frame kit will be available to order from April 2020 in Pinarello black on black, red/black and blue/black. The frame and forks will be €8,200 with the handlebar another €880.