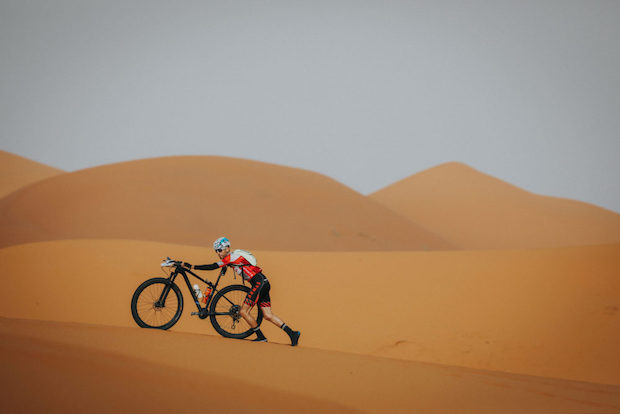 Miguel Indurain will ride next year's Titan Desert mountain bike race. Covering six stages from the Atlas Mountains to the Sahara Desert, it's one of the toughest challenges in cycling.
The five-time Tour de France champion said he was persuaded to take part in the event by his son and his former Banesto team-mate Melcior Mauri.
"I will try and finish, and enjoy the six days. It will be yet another race, but this time the main aim is to finish."
"The Titan is more about rhythm," he explained. "If you come from road racing it's a bit easier.
"However, there are always technical factors, dunes and navigation, so I hope they will teach me how to do it!"
"I had been thinking about it for a few years, Melcior regularly spoke to me about the event. Before, I told him the time was not right, but this year he convinced me. It will be a new experience.
"I've never been in the desert. This year I fancied doing something different and trying out new things."
"Abraham and others told me about the race and they had really enjoyed it," Indurain said. "It is tough, and you have to be fit to do it because there are hard moments during the race. It's a challenge, like when taking on a major event."