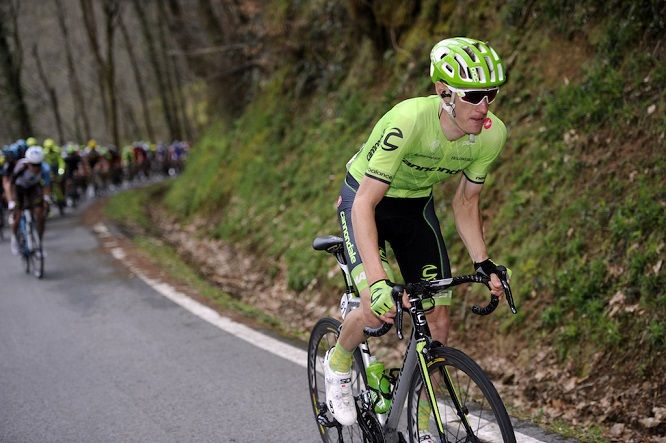 Pierre Rolland will take a new approach in 2017 and he will focus his effort on stage win opportunities at the Giro d'Italia and Tour de France.
"I made the choice in 2014 to do both the Giro and Tour. I'll do it again in 2017, with a new direction," Rolland told France Bleu. "I really want to focus 100% on stages and leave aside the GC which cost me lot of energy to achieve results that do not necessarily suit me.
"When you go for GC, you are obliged to follow. This is how the race is. You try to finish as close to the beat each time. When you only focus on stages, you can afford to go full gas one day, take 2-3 tranquil days and then start from the bottom. This is where we can win. We can pick up one or two stages and a distinctive jersey. I'm going to start with this perspective."
In his first season at Cannondale-Drapac, Pierre Rolland's best results were a top 10 in Dauphine and a 16th place overall in Tour de France. Nonetheless, he convinced his leaders, including manager Jonathan Vaughters, who extended his contract until 2018.
"I feel I have found a good place in this team," noted the former Europcar rider. "They trust me. It's a great adventure that took shape and goes well. "