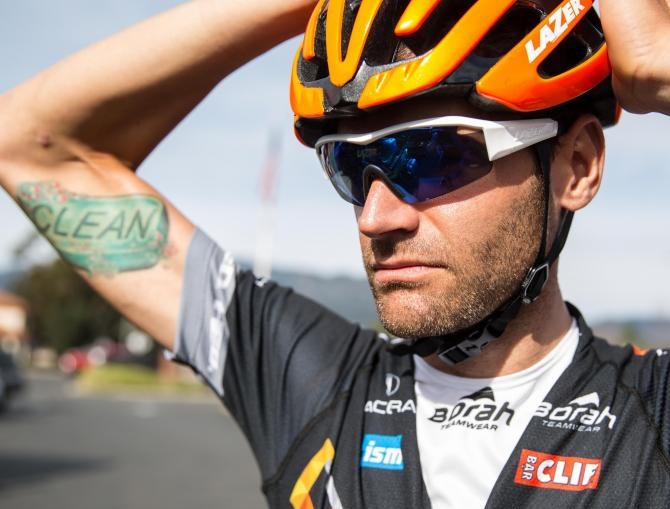 Phil Gaimon stepped away from pro cycling but he is not exactly hanging his wheels up anytime soon.
Cycling Tips reports that instead of heading to the beach, the American is heading to the hills around his Los Angeles home, seeking out Strava KOMs from confirmed dopers, in particular those of Nick Brandt-Sorenson, who agreed to a lifetime ban from USADA for doping offences.
Here is an excerpt from the article:
"Gaimon truly became aware of Brandt-Sorenson's exploits on the slopes of Mandeville in the summer of 2015. Thorfinn had recently taken the KOM from local legend and longtime elite rider Tony Manzella.
On the annual July 4 Holiday Ride that is a popular event with L.A. roadies, Gaimon showed up to help some local strongmen take back the title. Manzella was there, as were then Hagens-Berman pro Diego Binatena and Stathis Sakellariadis, a Cat 1 racer (presently with SPY Giant Ride) who has netted many big SoCal Strava KOMs under the moniker Jungle Cat.
Gaimon singlehandedly towed an increasingly small field up most of Mandeville that morning, and Sakellariadis wound up with the fastest time. (I have not been able to confirm he reached the top first, but such honors are meaningless in the Strava universe.) His time was equal to Brandt-Sorenson's, so Thorfinn retained his KOM.
"That really opened my eyes," says Gaimon. "I was training for the Tour of Austria at the time and that was my best 15 minutes of power, ever. I realize that there are a bunch of guys who can out-climb me for 15 minutes, but the truth is I know them all and can name them. That's when I realized just how lit up this guy was. His time on Mandeville was world class. There are maybe only 60 guys in the world who can ride that fast up that climb solo."