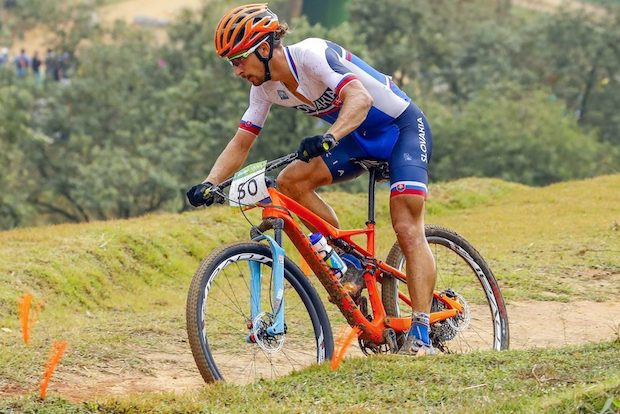 In an interview with Dutch publication Fiets, Peter Sagan suggested that he might return to mountain biking after his current contract with Bora-hansgrohe ends in 2021.
"It's not like fifteen years ago when Mario Cipollini was in charge", Sagan lamented about the lack of respect in the pro peloton. "Often one rider was the captain of the complete peloton. That is no longer the case. I think the respect in the peloton has disappeared. Everyone is only thinking about themselves."
"I have a few friends in the pack, real friends. I can have fun with them. But as far as the lack of respect is concerned, it gets worse every year," he said. "Sometimes it's just a lot."
Sagan went on to suggest that when his contract ends with Bora-Hansgrohe, which is reportedly worth €6 million, he could step away from racing on the road.
"Sometimes it's just a lot for me, I'm glad it only lasts a few years because it's impossible for me to spend another fifteen years in this cycling world," Sagan said.
Bora-hansgrohe said Sagan's future past his existing contract is uncertain.
"Every season requires a lot of energy from Peter. About 85 percent of the interviews he does, he finds boring. Peter now only thinks of his contract," press officer Gabriele Uboldi said. "When that commitment expires, he will decide whether he returns to mountain biking or whether he continues to race on the road. So we are not talking about bicycle pensions here. "