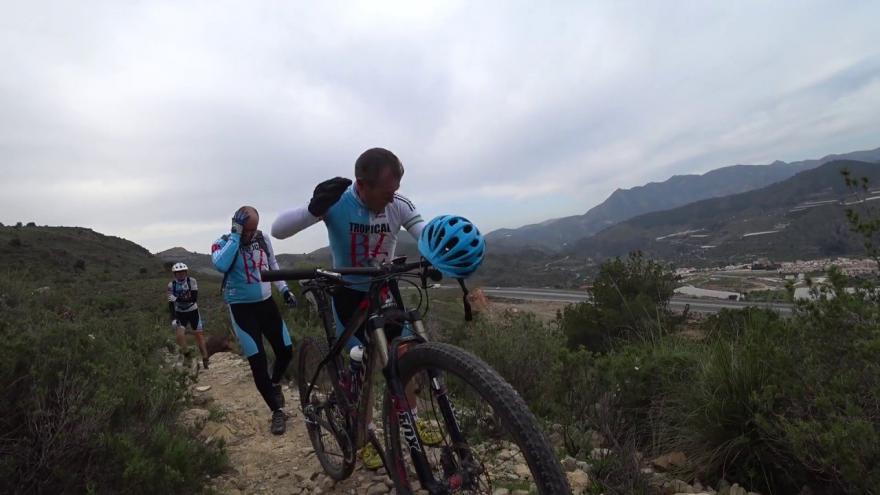 A relaxing bike ride turned into a nightmare for these Spanish mountain bikers when they were attacked by a swarm of bees.
The footage shows one of the cyclists being stung more than 80 times. He had to be treated at a hospital in Granada, as did four other riders.
"I've never suffered so much," he said. "When I got home my wife was frightened. I had to take anti-histamine medicine." "The most discomfort came at night".