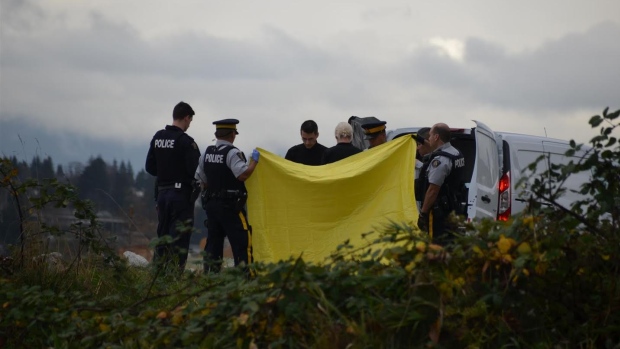 A 33-year-old Vancouver cyclist has died in a violent crash near a popular bikeway on River Road in Richmond, Canada, reports CBC News.
Six cyclists — all male —were involved in a collision with a black Lexus that sent several bicycles flying into a ditch. A 39-year-old from Vancouver is in critical condition in Royal Columbian Hospital while a 46-year-old, also from Vancouver, is listed in serious condition there.
"The remaining three cyclists suffered minor injuries," said a release from Richmond RCMP.
"They are badly shaken up," RCMP Cpl. Jay Colville said in an earlier interview. "A couple of bikes landed on the opposite side of the ditch."
Cpl. Colville said the car hit at least one bike. "The (bike) the deceased was riding, yes there was a great deal of damage," he said.
In the statement, RCMP Cpl. Dennis Hwang said the collision scene was a "difficult" one for officers to investigate.
"To put it into some perspective, the carbon fiber frame and forks on one of the bikes was snapped in multiple places like twigs or matchsticks," Hwang wrote.
A woman who lives near the crash area heard the impact. Connie Provencher said she was inside her home reading when she heard a disturbing sound around 10 or 10:30 a.m. PT.
"I heard the bang and then I heard the screaming and then silence," Provencher, 60, said. "It was just instant. The bang and then the scream and then nothing."
Police do not know what caused the crash and all the cyclists appeared to be wearing their helmets.
Meanwhile Colville urged cyclists who use that stretch of road to be careful because accidents have occurred there in the past. He urged cyclists to ride in single file.