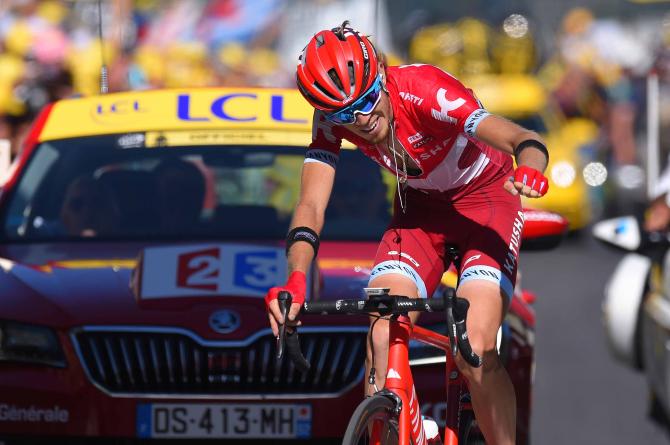 In the space of just over a year, Ilnur Zakarin has gone from being a relative nobody to a Tour of Romandie winner and one of the WorldTour's top stage racers.
The Russian climber confirmed his potential in a 2016 season that saw him crash out of the Giro d'Italia while sitting in 5th- overall and win a stage at his first Tour de France. With his Giro exploits fresh on mind, the Russian has set his sights on future grand tour success.
"I am not [happy with my start] because my two objectives were different. I really wanted to do a top 5 at the Giro and deliver a good performance in the Olympics," he told velo-club.net.
Despite the disappointment, the Giro provides confidence for the future.
"It gave me a lot of confidence in my ability as before the crash, I was 5th overall in the race," he said. "It makes me more aware that I can be one of the top riders next year and fight for the top positions."
"I started the Tour de France this year with the idea of preparing for the Olympic Games, but also with the goal of winning a stage at the back of I my mind. I managed to do so," he said about the win which he describes as the biggest of his career.
Katusha have hinted that Zakarin will be the leader in next year's Tour and the Russian is confident that he will be able to do well if he opts to do the race.
"I discovered the Tour de France for the first time this year, and for me it was a great experience," he said. "I love the atmosphere around the race. Furthermore, I believe that the climbs of the Tour suit me because they are not too steep. Regarding the 2017 edition, I think the course is good for me, very balanced. If I go there, I think I can achieve a good result."