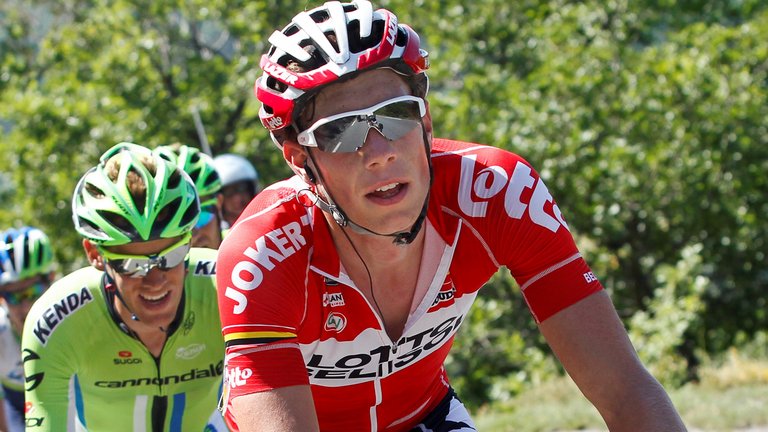 Stig Broeckx turned 27 on Wednesday and his parents have said that he is continuing to make progress and is now spending more and more time exercising on a stationary bike as part of his recovery.
Broeckx was hit by a motorbike on May 28 last year during the fourth stage of the Belgium Tour. The Belgian rider was in a non-artificial coma after the accident and the diagnosis was not hopeful, but Broeckx has improved a lot more than doctors had anticipated. In December the rider awoke from the coma and has since been recovering well.
Broeckx' father said that his son wants to thank Cofidis rider Loïc Chetout, who stayed with him immediately after the crash and held his head stable.
In a statement on his fan club website, his family said that he has made spectacular progress.
"Not only did he get conscious again, he also learned to breathe independently, drink, eat, talk. It is not surprising that Stig is very happy that he can already ride the gym in the rehabilitation center. In doing so, he even dares to act by resetting the 30-minute period by the end of the session so that he can still ride for longer. He is very motivated to rehabilitate hard and looks forward to the hours in which he is allowed to sweat."
"Almost everybody agrees that his progress in recent months is miraculous. The family now hopes, first of all, that he will be able to build an independent life again."