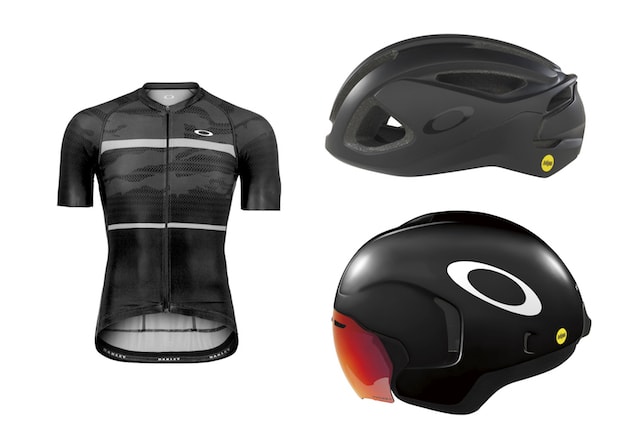 After dominating the cycling eyewear market for decades, Oakley has decided to throw their hat, err helmet into the apparel and accessory ring.
With multiple cycling kit designs, gloves, packs and three helmet designs, Oakley hopes to bring something for everyone with this new launch, from the aero-roadie to the all-day endurance road bike dirt rider. This entire collection will be available in February 2018.
"Featuring designs that are distinctively beautiful and ingenious in the way they work, the our full cycling category delivers the ultimate expression of obsession for athletes who share the brand's dedication and uncompromising standards of excellence", says Oakley.
Oakley ARO Series Cycling Helmets
The Oakley ARO Series Cycling collection is a dynamic range of premium road racing helmets specializing in seamless optics integration, aero performance and thermoregulation.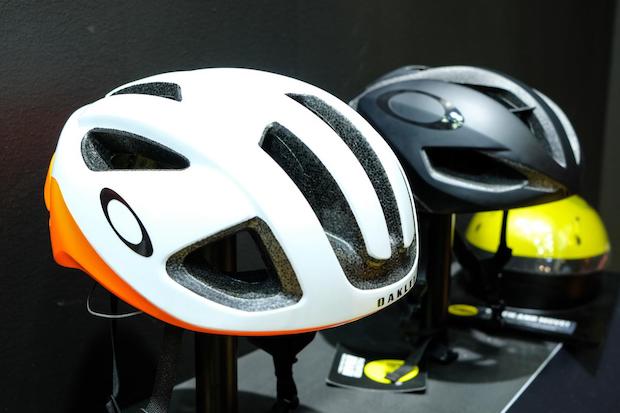 The Oakley ARO Series Cycling Helmets includes Oakley ARO7, the helmet of choice for time trials and triathlons; Oakley ARO5, tuned for speed and ready for heart-pounding sprint finishes; and Oakley ARO3, engineered for those unforgiving climbs and the blistering heat.
ARO Helmet Series will be globally available with a suggested retail price of $500 USD for the ARO7, $250 USD for ARO5 and $180 USD for ARO3.
Oakley Jawbreaker Road Cycling Kits
Developed in partnership with Bioracer Speedwear, the Oakley Jawbreaker Cycling Kits are co-engineered to help make athletes faster. The Oakley Jawbreaker Kits come in two assortments, Premium and Road — both include road jerseys, bibs, outwear and accessories.
"Two wheels are in Oakley's DNA. We began with a grip, and we have expanded since," said Olaf Dunz, Global Marketing Director at Oakley. "Applying what the brand has learned in eyewear – from protection from the elements to optimized aerodynamics – we are now diving deeper into cycling with the same goal we started with: optimize rider interaction with the world around them and improve performance."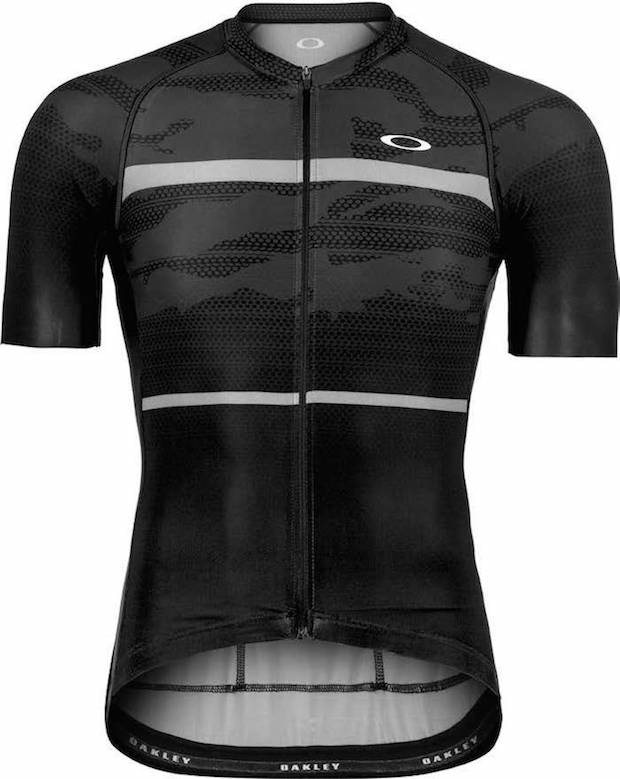 The Jawbreaker Cycling Kits will also be globally available in February 2018, ranging from $20 USD to $220 USD.