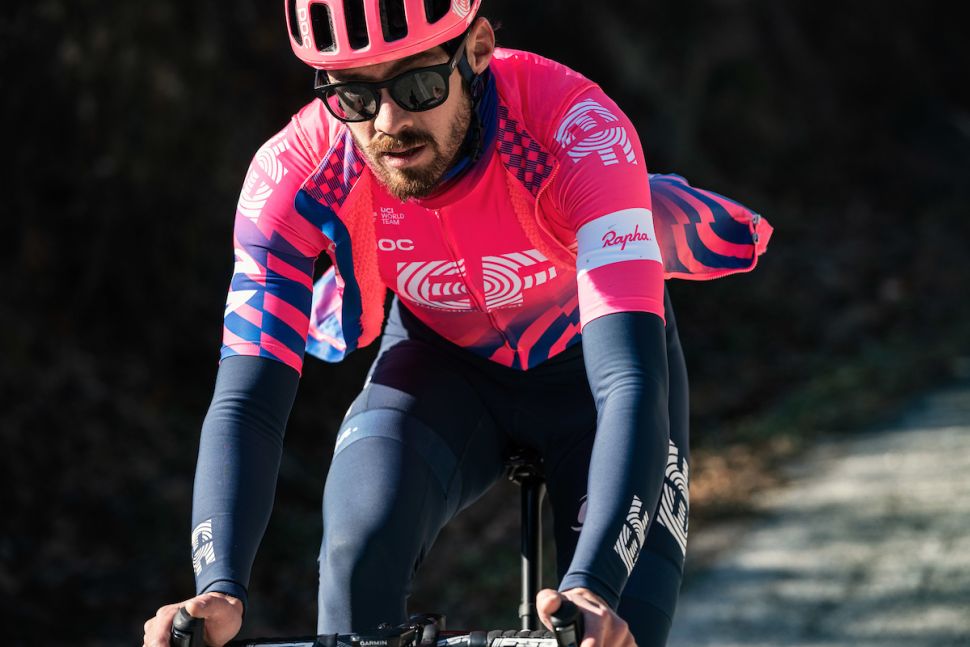 EF Education First has released its their 2020 kit, with Tejay van Garderen, Alex Howes and Logan Owen showed the bright pink and blue new kit.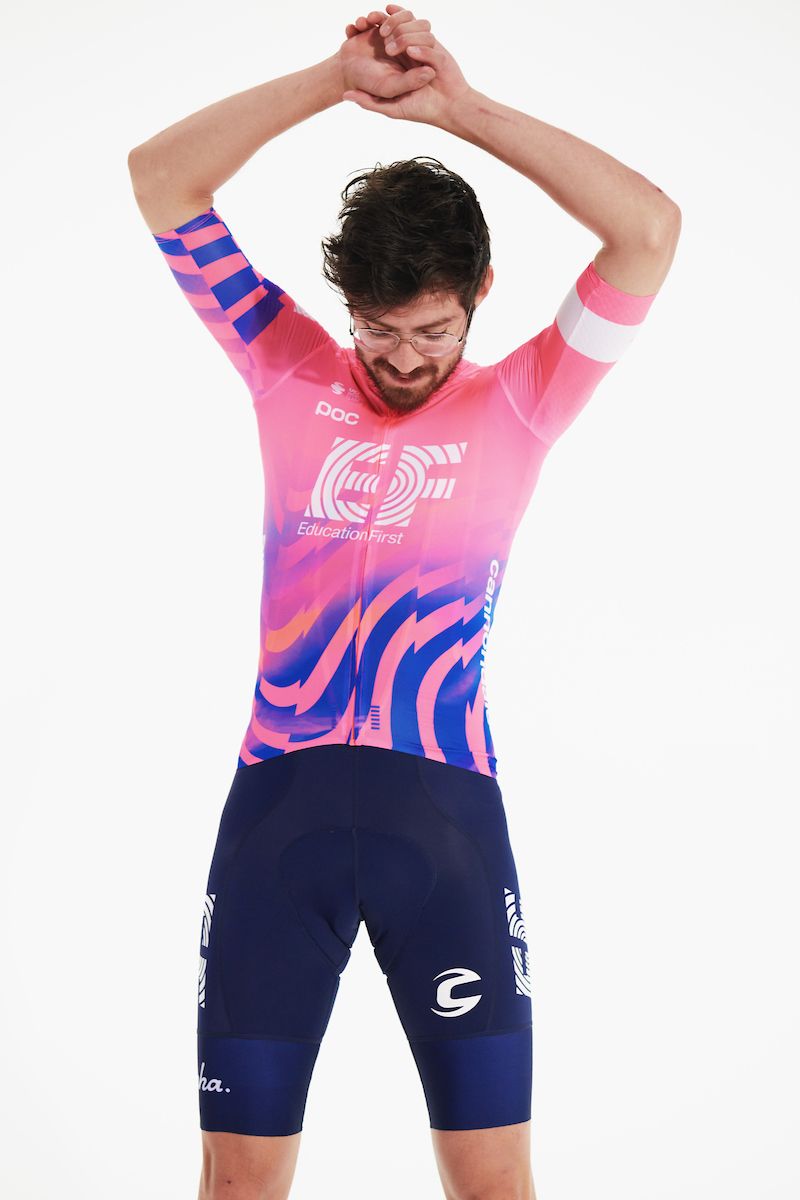 The team brought the three cyclists to Northwest Arkansas to explore a pocket of the world making a name for itself with its wooded and winding trails, empty gravel roads.
To help show the ropes to the team, EF called friends and experts in the freeride and enduro disciplines from Cannondale, including Ella Conolly, Josh Bryceland and Max Nerukar. The crew found adventure, rode together, shared a house, and swapped stories for three days.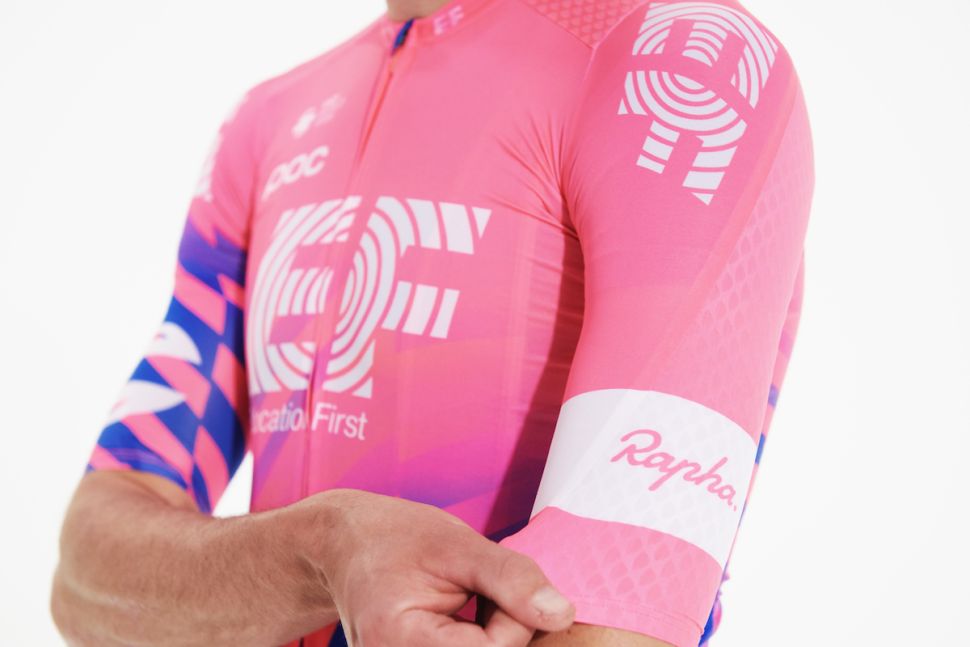 The new kit is once again designed by clothing sponsor Rapha. Visually, it's a modification of the same themes the team debuted last year. The new one has more stripes.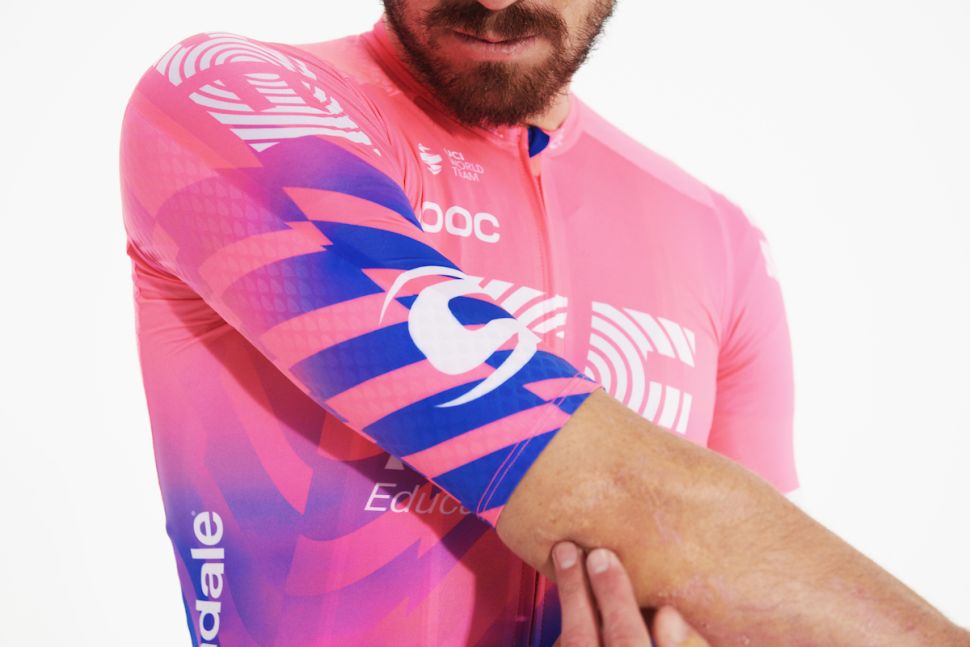 "Mountain bikes, bonfires, new trails, and learning a few tricks from pro mountain bikers? That's my kind of team camp," Howes said in the press release. "I packed for this thing like I was packing for a camp vacation. Hatchet? Check. Mountain bike? Check. Binoculars? Check. Sense of humor? Check."
Tejay van Garderen enjoyed the new type of team camp. "I've been going to team camps for like 10 years. It's usually the same thing — training ride, photoshoot, road bike, repeat. This is a new vibe for a rider like me, who's usually training for grand tours. I'm loving it — the trails and the feeling of riding a mountain bike, chasing  around… it's a blast."