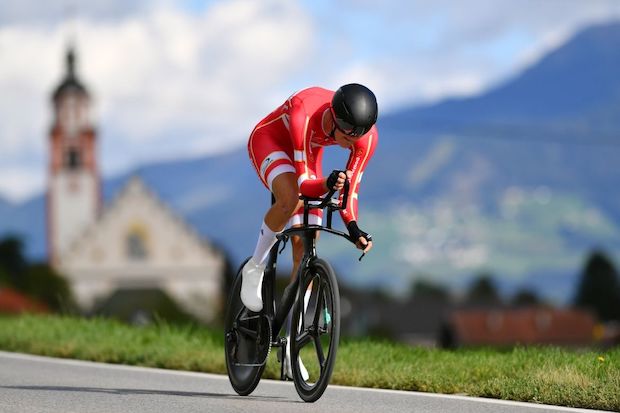 The 22-year-old Movistar neo-pro Mathias Norsgaard has suffered a crash with a car in Girona, Spain, that left him with a double fracture of the tibia.
Few days after the Spanish team announced the signing of the young Danish talent, he was hit by a car during training. While riding in wet conditions, a driver pulled in front of Norsgaard who then didn't have time to brake. The crash left him with a severely broken leg and he will not be able to race for six months.
"It's awful. I'm here in the hospital and I've really hurt myself," Danish TV2 television reported Norsgaard as saying.
"My preparations were going really well and I was looking forward to getting started. Now it's all been ruined. Fortunately, I have a two-year contract with Movistar but breaking my leg is the worst possible start I could have."
"I couldn't do anything. I drove into the car and flew into a lamp post," he explained.
"Had I not hit the lamp post, the big injuries may not have happened because I did not even have a scratch on my body. I hit the lamp post directly with the tibia. I just lay in a puddle and couldn't move. It was as if my foot was not moving when I tried to move it."