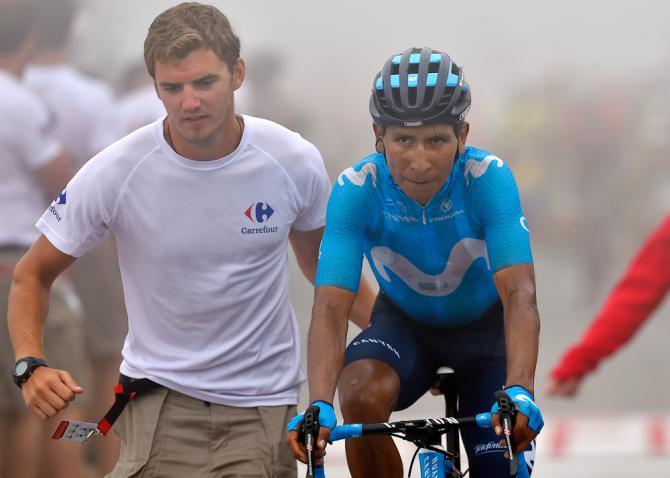 Nairo Quintana's yellow jersey dreams faded on the slopes of the Tourmalet on the first Pyrenean stage of the 2019 Tour de France.
Movistar took control of the pace of the peloton early in the stage but Quintana dropped unexpectedly on the slopes of Tourmalet, while his own teammates seemed to keep going.
"Nairo was not at his best," Valverde said, "but we didn't know, he didn't say anything, we should have asked him maybe."
The Colombian was in the ninth position of the overall standing after the individual time trial, but at the end of the 14th stage fell to the 14th place, being seven minutes and 19 seconds behind Julian Alaphilippe.
"Right now they are in front of me and we have to support them [Alejandro Valverde and Mikel Landa]," said Quintana. "I was expected to have a pretty good day, but my body has not responded. Mikel was very good but could not stop [the other GC riders] either. Let's see how my body reacts in the coming days."
Mikel Landa remains upbeat, though, saying the day had been "very good" despite Quintana's time loss.
"The sensations I had at the beginning of the stage were not there at the end. We have seen Jumbo-Visma with three riders at the end, Alaphilippe doesn't give up, Pinot is very good…tomorrow is another important day, I think there will be big gaps."
"I would like to try for stages with opportunities where riders who have lost time will be allowed to go up ahead. This race can still take many turns, I'm excited."