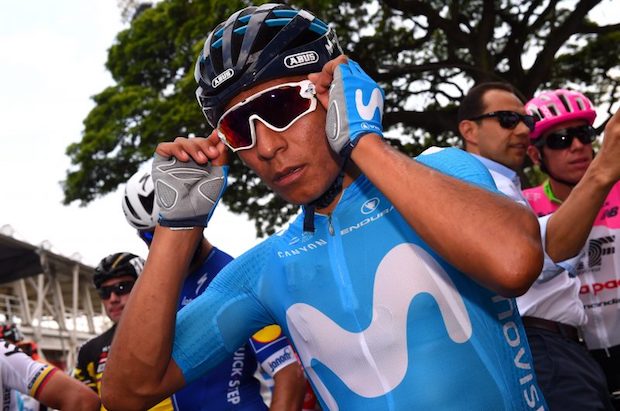 Nairo Quintana is set to move on at the end of the 2019 season after eight seasons at Movistar as Eusebio Unzué confirmed Quintana's departure towards end of the Tour de France.
"That's the idea – to be able to find a team where I feel at home, where I'm happy, and where they can support me 100 per cent… where I feel myself and where I can shine as bright or even brighter than ever," Nairo Quintana told Colombian press.
"It was period that was very good for me. I arrived very young, they took me from a Colombian team and taught me a lot, and supported me. That cycle is now over, by mutual agreement – although we still have the rest of the year to complete – and I will always have total gratitude to the sponsor."
"I'm preparing for the race [Vuelta], and feel like I'm in good shape. There'll certainly be rivals who come into it fresh, having only done the Giro, but I'm feeling good and hope to do well," he said.
"We have to wait and see what the orders from the team will be, because we'll be there with Valverde, Carapaz, and Marc Soler, and the team considers us all leaders. So it will be a case of what the team wants."