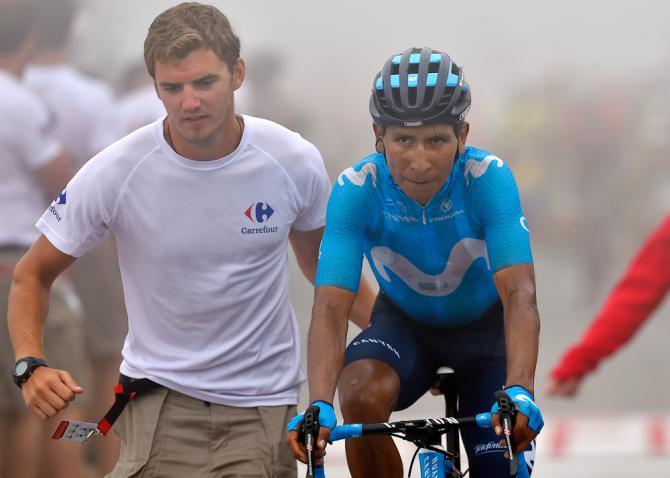 Nairo Quintana faded in stage 17 of the Vuelta a Espana deep in the heart of the Basque Country, with mist blowing over the Balcón de Bizkaia finishing climb.
The Colombian finished in the 23rd position at three minutes and 44 seconds from the day's winner Michael Woods. He dropped two positions in the General Classification and sits in its sixth position.
"I didn't have any strength left," he said. "I'm not going to make up lies and say that I'm ill or anything. I feel OK but there was no strength left.
"The climb started fast, and I was struggling to hold the wheel. I dug in and dug in but then I couldn't hold on any longer."
"As we've said from the start, it's about winning the race with the team. It might have been Alejandro, or it might have been me. We've seen that he was stronger and we have to back him now and carry on with whatever strategy we might now employ," Quintana said.
"The way we've always worked in this team is we get legs up there and let the road decide. That's always happened and will keep happening. You have to get behind it, because the important thing is the team wins."
"The good thing is that Alejandro was up there," said Quintana. "In the team things are still good, so we keep working, and we'll see what happens in the coming stages.
"Alejandro managed to pinch some seconds today and I'll be there for whatever will be the strategy of the team from now on."