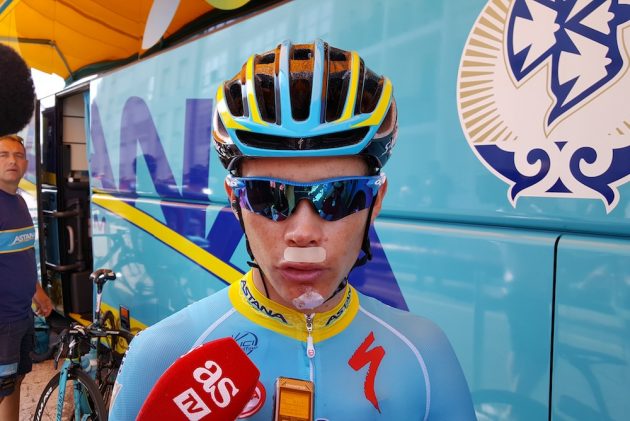 Colombian cyclist Miguel Angel Lopez of Astana will be out for four months after fracturing his right tibia while training in his home country.
El Espectador, one of Colombia's principal newspapers, reports that the rider's leg won't be able to support any weight for three weeks and the full recovery is expected to last four months.
The 22-year-old was training in the surroundings of Sogamoso, Colombia, when he crashed after a car overtook the group of riders he was training with.
The 2016 season has been one of major ups and downs for the South American, who won the Tour of Switzerland before crashing out as team leader in the sixth stage of the Vuelta a España. He returned in time to secure the victory in Milano-Torino.
Lopez joined Astana in 2015 after having won the Tour de l'Avenir in 2014. The rider finished seventh in his first Tour of Switzerland and won the race a year later.