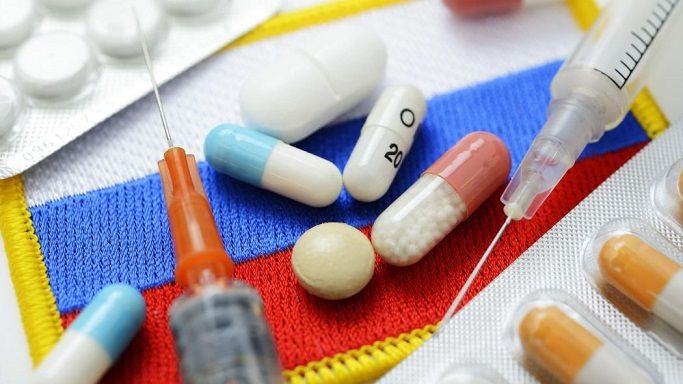 More than 1,000 Russians benefited from a state-sponsored doping programme between 2011 and 2015, McLaren report claims.
While the report is comprehensive and clearly shows the levels to which Russian would go to facilitate doping, McLaren said that the entire scope of the cheating may never be truly known. "It is impossible to know just how deep and how far back this conspiracy goes," McLaren said. "For years, international sports competitions have unknowingly been hijacked by the Russians."
The report exposed the extraordinary measures taken by the Russian government back to the 2012 Summer Olympics in London, and also include the 2013 track and field World Championships in Moscow and the 2014 Winter Olympics in Sochi. It was at those Games that a New York Times report first uncovered the urine-swapping operation conducted by the Russian Secret Service, or FSB, that eventually launched the investigation by WADA.
The McLaren report said that before the sample-swapping procedures were put into use, a final test was conducted in 2013 at the Moscow laboratory using urine samples of two unamed cyclists. "The test case on the cyclists was successful which meant that a new era of sample swapping could commence," the report said. "The groundwork for Sochi had been laid."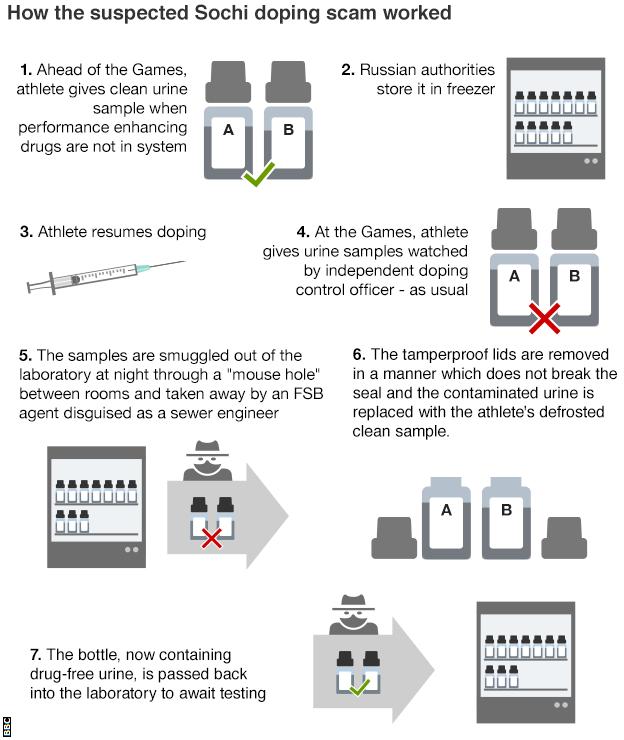 WADA said it will forward the Evidentiary Summary to all federations who have athletes named in the report for further investigation or action.
It is believed that Tour de France stage winner Ilnur Zakarin and 2012 Olympic double bronze medalist Olga Zabelinskaya are among these athletes.