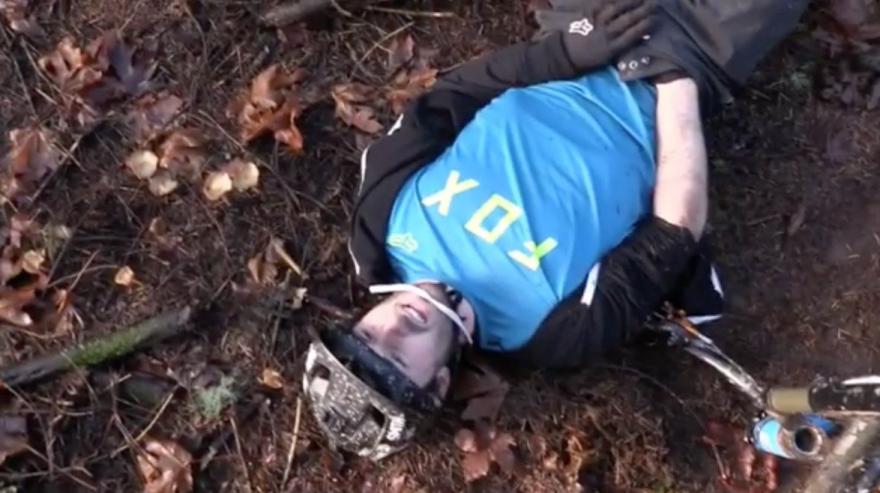 Could this be the world's unluckiest crash? Josh Lewis was dicking around in the woods as always when he went over the bars. He took a handlebar to the crotch and ended up with 14 stitches in his junk.
The crash actually looks fairly innocuous – the sort that every mountain biker has had and walked away from quite happily. The wound caused by landing on the handlebar, on the other hand, looks… harrowing.  Don't press 'play' if you're just about to eat or go to sleep. You have been warned.
Josh Lewis will now be checking all his bikes for bar plugs!