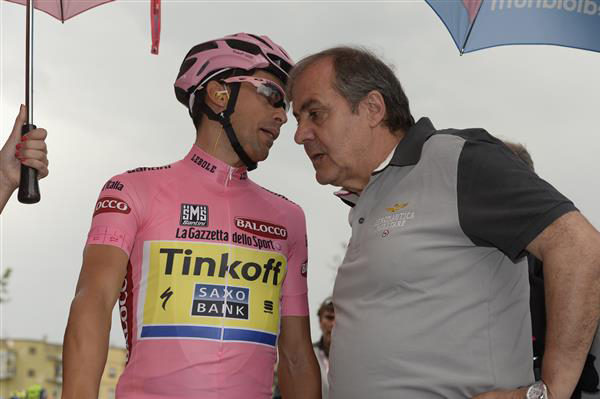 Race organizers ASO, RCS Sport and Flanders Classics issued a press release last week where they announced their intention to have smaller teams in their races in 2017. However, UCI an some team directors have reacted negatively to the idea.
"We wanted to give a signal; we've been talking about safety and safety for many years, but the reality is nothing changes," RCS Sport cycling director Mauro Vegni told VeloNews. "If the UCI says 'no' then that's not great. They are saying they want safety, making safety commissions, but then they don't decide anything. [Too many meetings] without ever making a decision."
"It's a bit of a provocation," Vegni added. "Us three organizers are standing together and saying we are ready to do something, otherwise it just stays the same. It's been three or four years, and we've not seen anything.
"Meanwhile, we need to consider some technical aspects. We are at the risk of viewers becoming bored in front of the TV. We want to see riders race and make the race, not the usual escape of three hours, then at 15 kilometers to go, the group takes them. Basta! We need to offer the people something more valid on a sporting level."
ASO, RCS Sport and Flanders Classics announced plans to reduce team sizes from nine to eight riders for the three-week Grand Tours and from eight to seven for several other races next year, but the UCI responded, saying the measure is a consideration at this stage, still needs approval and will not be implemented for 2017.