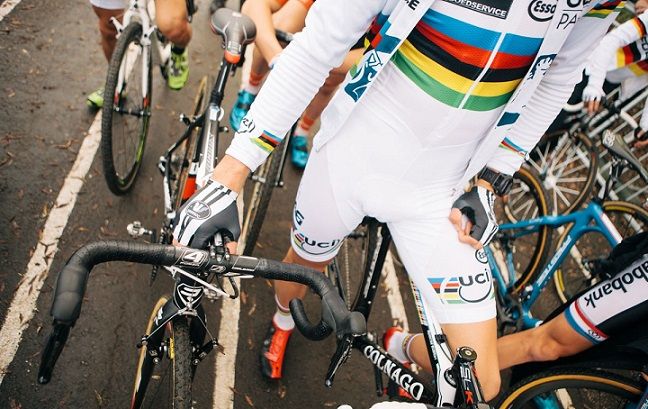 Mathieu van der Poel and Kevin Pauwels posted images of their doping control forms from out-of-competition tests each had this week, just ahead of the World Championships in Luxembourg.
"It is an initiative of Kevin Pauwels itself. This is not with the team. It is also not advised by me or anyone on the team, it was his own choice, his own decision and I applaud it entirely.", said team manager Jurgen Mettepenningen. "Kevin wants to show that he is a pure racer, nothing to hide and that is a good sign for cyclocross, more even for cycling in general. You should welcome such initiatives, the more transparency, the better. "
While some see the move as a general form of showing the public they have nothing to hide, others are wondering if this is a shot across the bow to their big rival Wout van Aert. The world champion did not start at the final round of the World Cup in Hoogerheide, citing a knee injury from the previous race.
@Jurgen_Mett @ktpauwels Groot gelijk, sta ik volledig achter! #transparantie pic.twitter.com/BOEyue1qcT

— Mathieu Van der Poel (@mathieuvdpoel) 23 ianuarie 2017
"It's not intended to provoke anything. It just goes to transparency, where such initiatives contribute to the positive image of cycling. Kevin started the initiative, Mathieu followed. A good thing, I like that from him. Look, the respect for the guys who choose to disclose such information will thus only increase to the audience. This sport would benefit from transparency."