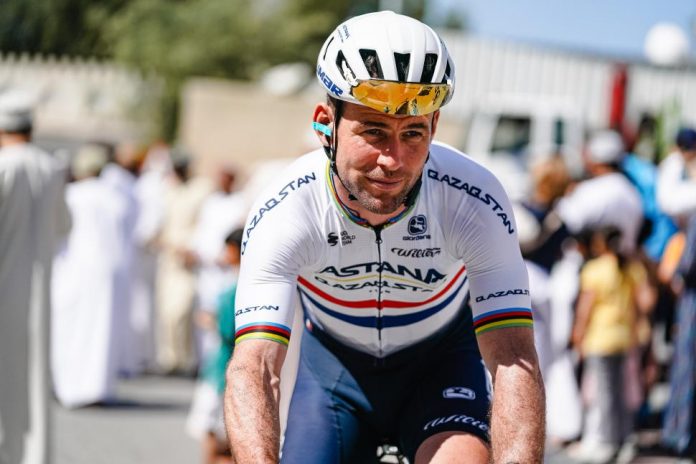 Mark Cavendish has been very successful in the Giro d'Italia in the past and hopes to shine again in the Italian grand tour this year.
The sprinter of Astana Qazastan, who will celebrate his 38th birthday during the Giro, did not have a very good pre-season and cannot count on the best sprint train. Yet he is still as ambitious as ever.
"The Giro d'Italia is a race that I enjoy and has a special place in my heart.  The nature of the course makes it unpredictable for how many sprint opportunities there are, but I'm looking forward to trying to add to my 16 stage wins." Cavendish says.
The fast man hopes for success again this year, but certainly did not have a flawless preparation. The results were not there in the first months and Cavendish fell ill several times.
"Like a high percentage of the peloton and the world in general, staying healthy continues to be something we have to pay particular attention to. I've had a couple of sickness bugs this year, but fortunately nothing too severe. Missing days of training or racing is never ideal, but I'll always try to make the most of where I'm at."
Cavendish could count on the strongest sprint trains in the past, but with Astana Qazastan it is a bit more improvisation.
"Of course, we don't have a sprint focused team like many others. But we have a very strong team for hunting for stage wins across the 21 days. And, of course, a good mix of talent and experience to make the most and have fun racing."
"Having a team not focused solely on the sprints relieves the pressure from my shoulders slightly, though of course I'm hungry to try and win. Although we don't have a train, I know I have the confidence of my team around me in the flat days and I'll do all I can to support my teammates in the other stages."