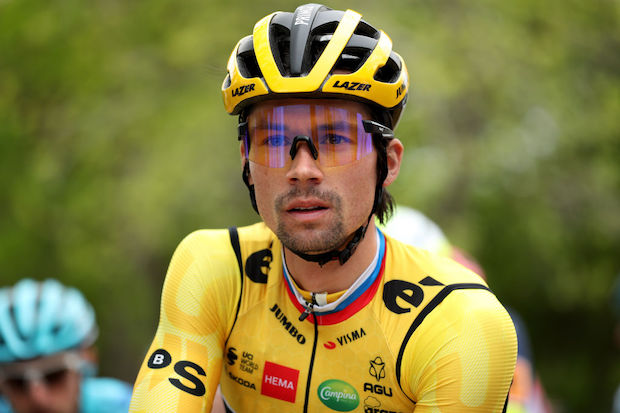 After Tobias Foss and Robert Gesink, Jos van Emden will also have to miss the Giro d'Italia due to covid. Sam Oomen is his replacement.
"Of course it's not fun," says Primoz Roglic. "We have all been on Teide in recent weeks to forge a close-knit collective, and then a few riders drop out with corona. We just have to deal with this. We're going to do it with the guys who are here now. I trust them completely. Our mission certainly remains the same: to win the Giro d'Italia. Cycling remains a big casino, so anything is possible."
Roglic does not seem to be afraid of getting covid himself.
"Corona is part of it. The only thing we can do is be even more concerned with corona and hope that it will all work out. We are considering reusing the corona protocol from a few years ago."
At 33 years old, Roglic is a lot older than great fellow favorite Remco Evenepoel, who is 23 years old. The leader of Jumbo-Visma thinks that this may help him in the coming weeks.
"The older the better. The older you are, the more experience you have and the wiser you become."
"We will see what it is worth in the coming weeks. You won't get any better at this age, but the experience does make everything easier. Remco is in super good shape, so it will be a big fight, I think."