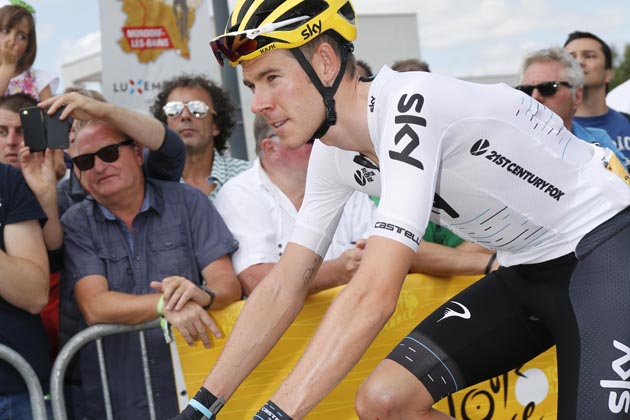 Luke Rowe is set for a significant period off the bike after suffering a broken leg.
The Team Sky rider has sustained fractures to his tibia and fibula and, now recovering back in Cardiff after surgery, he explained the circumstances behind his injury.
"My brother Matt is getting married and so I was away with family and friends for his 'stag party'. On the first morning we went whitewater rafting. I jumped down into the water but landed in a shallow section on my right leg.
"Being a bike rider you get in a lot of scrapes and you get used to injuries, but I knew straight away that it was a bad one.
"The team have been brilliant. Dr Usher came out straight away to oversee my treatment and to get me back home, where I've seen the specialists and had surgery.
"It's been a big shock and I know I've got a long period of recovery ahead." Rowe's coach, Rod Ellingworth, said: "Obviously it's a serious injury and so Luke's going to be off the bike for a while.
"An injury like this is a test of character for anyone, but character is something Luke has plenty of. He's a really important part of our team and, as a team, we'll be right behind him throughout his recovery."