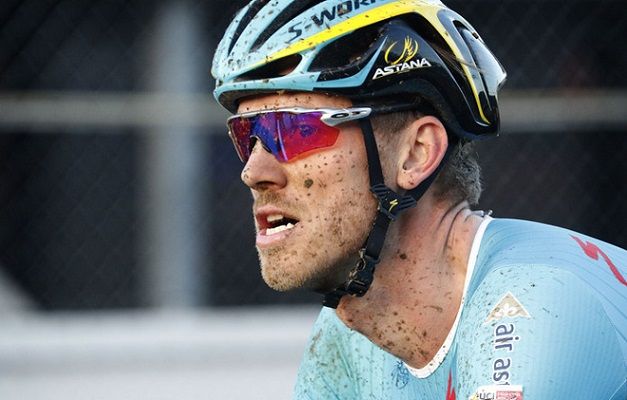 Lars Boom (Astana) made his return to top level cyclocross racing at the World Cup in Heusden-Zolder on Monday, finishing just outside the top-ten and 2:28 down from winner Wout van Aert (Crelan-Vastgoedservice).
"Here I am very happy with it," the former world champion told Het Nieuwsblad. "The feeling is much better than last year."
Boom is referring to his racing at the same race in 2015, where he finished last on the lead lap, more than seven minutes behind the winner. He learned from that experience that he cannot simply jump back into cyclocross racing, and planned a more strategic programme this time around — first racing smaller events in Spain before heading to the World Cup. His plan, like last season, is to ultimately race the World Championships.
Boom was staged far back in the start grid, due to his low UCI points, but had a great start and quickly found himself in the second group chasing the eventual winner van Aert.
"I planned to start well and then just to see where I was sitting. I wanted to try to keep that position lap after lap. That worked for a long time, but then at a certain point you realize that you technically still somewhat lower when compared with those other guys that race so many events."