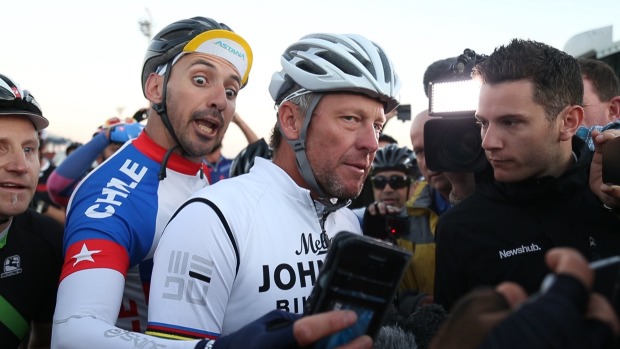 A federal judge today has refused to block the government's $100 million lawsuit against Lance Armstrong, putting the former cyclist on course for trial in a 2010 case stemming from his performance-enhancing drug use.
The US Postal Service, who sponsored Armstrong's team from 2000 to 2004, claimed it would not have done so if it had known the team was using banned substances and methods to win seven consecutive Tours de France, and alleged brand and reputational damage.
"Because the government has offered evidence that Armstrong withheld information about the team's doping and use of (performance-enhancing drugs) and that the anti-doping provisions of the sponsorship agreements were material to USPS's decision to continue the sponsorship and make payments under the agreements, the Court must deny Armstrong's motion for summary judgment on this issue," District Judge Christopher Cooper wrote in justifying the judgement.
The USPS paid around $32.3 million to Armstrong's cycling team, the now-defunct Tailwind Sports Corp, from 2000 to 2004, looking to capitalise on Armstrong's Tour de France victories in 1999 and 1998, as well as his "compelling personal story," Cooper said in his ruling. The government has calculated damages at three times this amount.
Armstrong, who had long denied using performance-enhancing drugs (PEDs), admitted to doping in January 2013 during a much publicised interview with talk show host Oprah Winfrey.
Armstrong's former teammate, Floyd Landis, originally brought the lawsuit in 2010 under a federal law, the False Claims Act, that lets whistle-blowers pursue fraud cases on behalf of the government, and obtain rewards if successful.