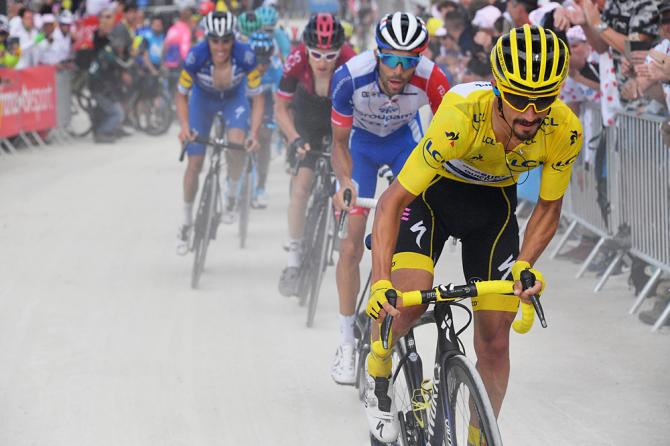 After an impressive Tour de France, Julian Alaphilippe said that he is not quite ready to put all his eggs into the Grand Tour general classification right now. 
"Maybe the general classification will be something I would focus on in the future, but certainly not next year," he said. "First, I want to explore the Tour of Flanders."
This edition of the Tour de France was special for the French because of Alaphilippe's performance and they made sure to show their love for the rider in every corner of the competition.
"The race has been a marvellous experience, something truly unique. It was my dream to wear the maillot jaune, but to have it for 14 days was simply incredible.
"The team did a tremendous job riding for me and protecting me, while for my part I fought day after day to prolong this dream in yellow for as long as possible."
"The support of the public was superb, I don't have enough words to tell you what it meant for me to have them chant my name, show their encouragement and support me and the team," the Frenchman explained.
"I want to thank them for this! I have never imagined this, just as I have never imagined that I would one day finish fifth overall, a beautiful performance and a bonus which rounds out this unforgettable Tour de France."